It's quite easy to make a project in Windows movie maker live. You can combine all your photos and view them in the form of a video. Well, what if you'd like to insert some transition effects in every clip or photo that appears in the movie. For that the movie maker provides extensive features of adding transitions in photos and also pan and zoom effects.
In this tutorial, you will learn how to use the pan, zoom and transition effects in photos in Movie Maker.
Step # 1 – Add photos
In the first step, add photos to the story board by clicking on the 'Add photos and videos' button and selecting from a folder. Once they are on the story board, click on the 'play' button to see the preview. You will notice that it looks pretty simple and dry. It appears to be a simple picture slideshow with no special effects in it.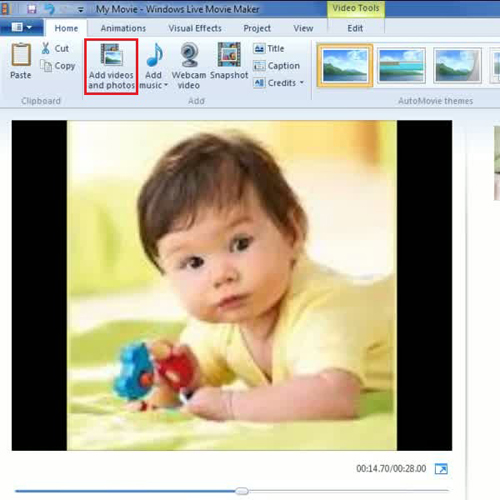 Step # 2 – Transition effect
Go to animations tab and there you will find the 'transitions' group. Click on each transition style one by one and you will get to see the preview. Once you click on any style, it will be applied to that particular photo. You can assign a separate transition effect for every photo.
Once you are done, click on the "play" button to preview how the transition effects appear in the movie.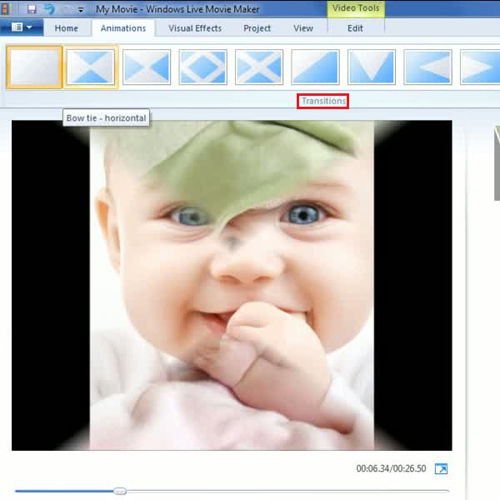 Step # 3 – Pan and zoom effect
Another option provided by Windows Movie Maker Live is for zoom and pan effect. This feature gives an appealing look to the picture. Let's say, you choose 'zoom in center' option;
it will display your picture by slowly zooming in towards the center.
Step # 4 – Duration
You can set the time duration of both the transition and zoom & pan effects by simply going to duration drop down arrow. Let's say, you changed it from 1.50 seconds to 60 seconds. At the extreme right, you will find the 'Apply to all' button. You can use this option if you want to apply the particular zoom and pan style effect to all the photos.
And that's how to use the Pan, Zoom and Transition Effects in Movie Maker!