In movie maker, duration plays an important part in determining if your video stands out or not. Following the beat of the music is necessary since that gives the whole video a complete structure. Basically, a flow is important for your video. You may want to shorten or lengthen the duration of a video clip; you can do so with the help of the duration option in the video editing tools section.
In this tutorial you will learn how to adjust photo duration and rotation in Windows Live Movie Maker.

Step # 1 – Start a project
First of all, open up a project and it will be placed in the storyboard area. Click on the "play" button to preview the video and also see the initial time duration of the video.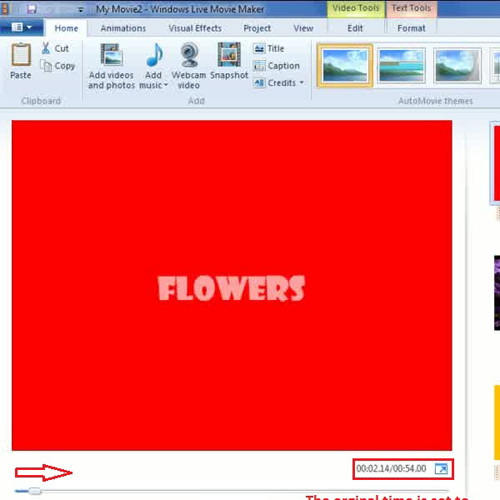 Step # 2 – Change duration of a clip
Adding the right caption and effects is very important for a picture and movie maker helps you to do just that with great ease. To change the duration of a particular clip in a video, first click on it and then go to video editing tools and change the duration of that clip. Let's say, it was previously set at 7 seconds and now you have set it to 4 seconds.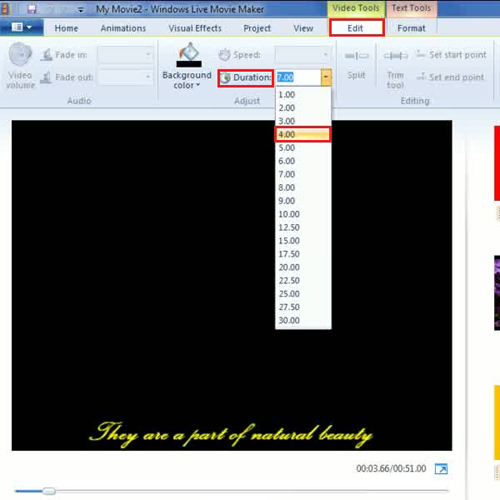 Step # 3 – Change duration of all clips
You would probably get tired from individually selecting every clip and changing its duration. In movie maker, duration changes can be applied to all the clips in the project at once. When you want to assign the same duration to every clip, simply go to the "home tab" and click on the 'Select all' button in the editing section. Once this has been done, all the items will be selected. So, once again go to video editing tools and set the duration. Let's say you have assigned the duration of 4 seconds, movie maker will assign the same duration to all the clips.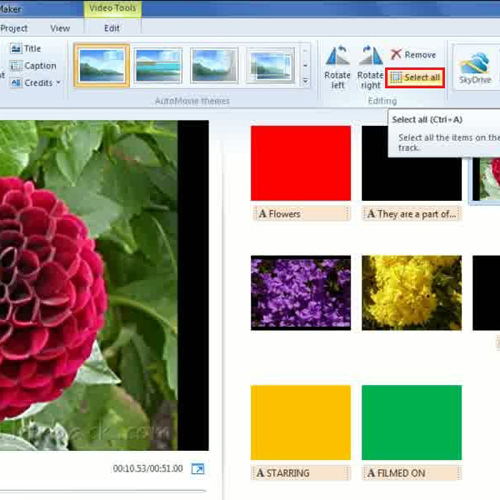 Step # 4 – Rotate the clip or image
Rotation effect also gains importance as some of the images are taken inverted or slanted, due to different angles of capturing a photo from a camera. To change the orientation of the clip, you do not need to use any other software; simply select the clip and click on the 'Rotate right' or 'rotate left' button in the editing section depending whether you want to rotate the clip rightward or leftward. Working with pictures and movie maker effects has never been easier.