Youtube is one of the largest audio/video library on the web. It has a multitude of audio/visual data stored and sorted so that anyone can easily search for their interests. Millions of videos are uploaded and managed on Youtube by individuals from all over the world. It gives an easy access to entertainment and infotainment alike. You can upload videos to Youtube easily by creating a user account and can make changes to the video related information that you have entered earlier by easily accessing the Video Manager.
Follow this step by step tutorial to learn How to adjust the settings and metadata in Youtube.
Step # 1: Open 'Video Manager'
Go to www.youtube.com and sign in with your username and password. Once you are signed into your Youtube account, go to the top right corner of the window and click on 'Video Manager' link to manage your settings.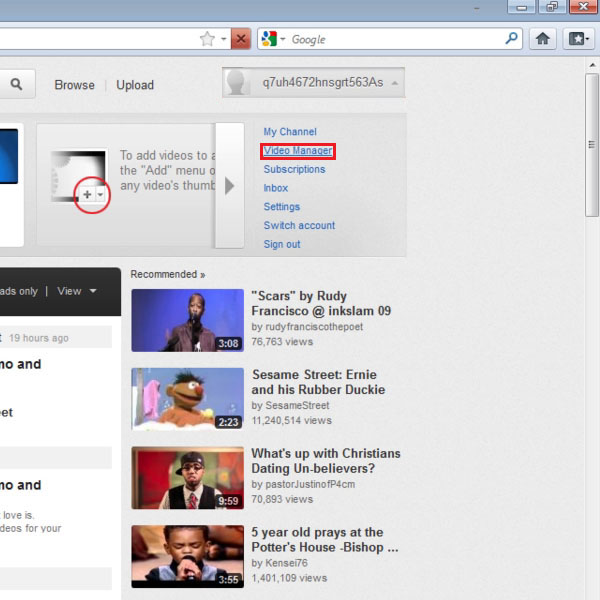 Step # 2: Click on 'Edit'
In the Video Manager, click on the 'Uploads' button to access the videos that you have uploaded on Youtube. In the list of videos, click on 'Edit' button of the video, you wish to change settings of.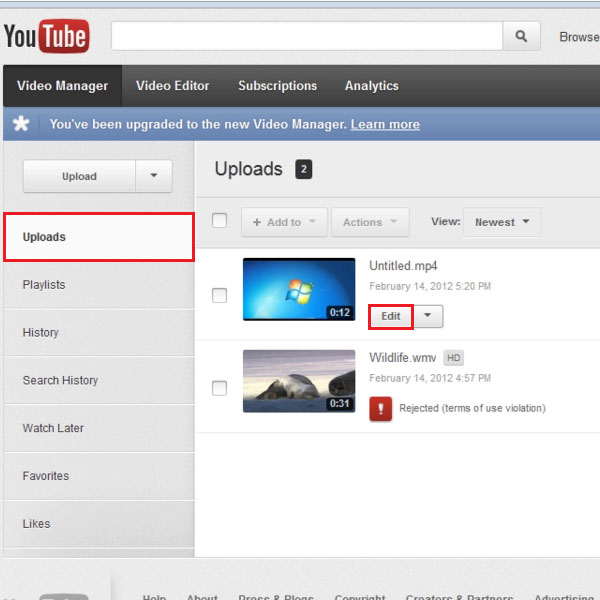 Step # 3: Make changes to Video Information
In the page that opens up, make changes to the Video information such as Title, Description, Tags etc. You can also set the category of the video so that it appears in the relevant search criterion.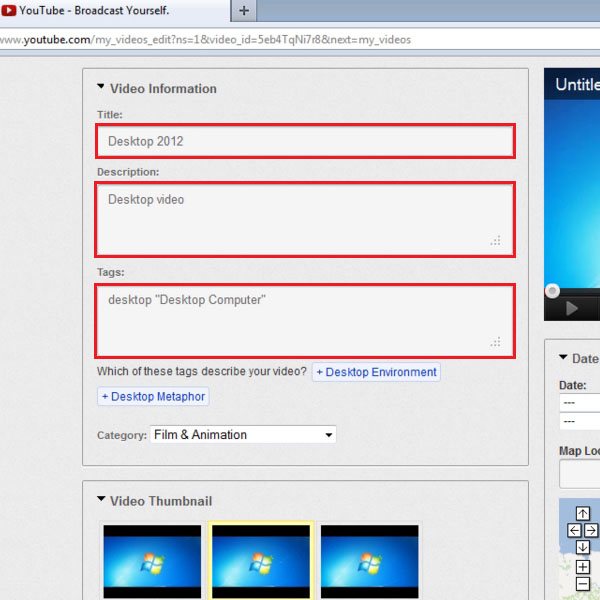 Step # 4: Save Changes
Once you have made all the relevant changes, move the cursor to the right side of the page and click on 'Save Changes' above the video display. Make sure to save all changes before navigating away from this page.