In this tutorial you are going to learn how to calculate eBay fees for sellers, which is very useful in working out how much profit you are going to be left with.
Step # 1 – Navigating to the Fee Calculator
eBay actually provide a fee calculator which can be found at "pages.ebay.com/sellerinformation/news/Feecalculator.html". Once the page has loaded you will see a box that displays the estimate fees on the right and various options for you to fill out on the left.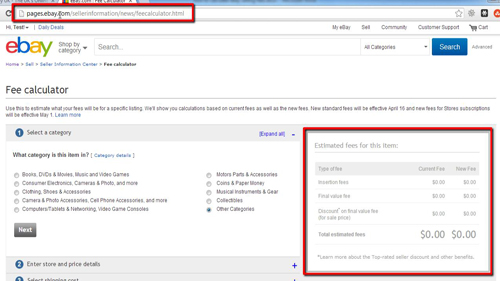 Step # 2 – Entering Information about the Item
First, you need to select a category for the item and then click "Next". Stage 2 will open and you need to select whether you have a store subscription on eBay, you also need to select a format for the listing then select a starting price, and, if you know it, a final sale price. If you do not know the sale price yet, enter your best guess. Click "Next".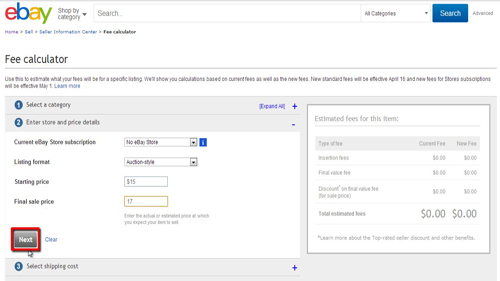 Step # 3 – The Estimated Cost
You'll now need to enter some shipping information, select a service and then enter a price for this. Click "Calculate" when you have entered this information. In the estimate box on the right a price will appear, you can see here that there are two numbers – the one on the right is now applicable under the new fee structure and this is eBay's estimate of your listing cost. This is how to an calculate eBay fee but keep in mind that this is just an estimate, eBay do not guarantee this is the price you will pay.