If you are selling on eBay changing the item number on eBay can be useful if you realize you have more to sell than you thought – this tutorial will show you how to do this. Note that this can only be done with buy it now listings, not auctions.
Step # 1 – Finding the Item you Want to Adjust
Go to eBay and make sure that you are logged into your account. Hover your mouse over the "My eBay" link at the top of the page and in the menu that appears click "Selling". Scroll down the page that loads to the "Active Selling" area and find the item that you want to adjust the item number for.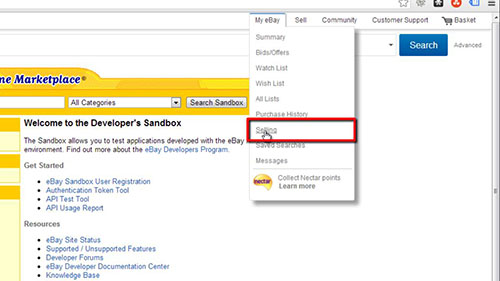 Step # 2 – Updating the Item Quantity
Click on the "More actions" option and in the menu that appears click "Revise". Scroll down the page that loads until you see the "Choose how you'd like to sell your item" section and within this find the "Quantity" section. Enter a new number here and then scroll down the page and click "Continue".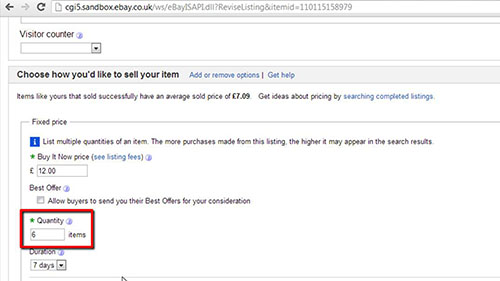 Step # 3 – Confirming the Change
On the next page you will need to view the revisions and then scroll down and click the "Submit revisions" button. That is essentially how to change an item number on eBay and you can click on the item link on the next page to view the item and confirm the change. As you can see here the item quantity has been updated successfully.