In this tutorial, you will learn how to create Facebook account for company.

 
Step # 1 – Starting the Process
First, go to "www.facebook.com" and make sure you are logged into your Facebook account. Once logged in, in the left-hand navigation bar, click on "Like Pages" under the "Pages" heading. (If you don't see a navigation bar on the left-hand side of the page, click the "Home" button in the upper right hand side of the screen.) Next, choose from the six options: For a company, you will probably want to choose "Company, Organization or Institution."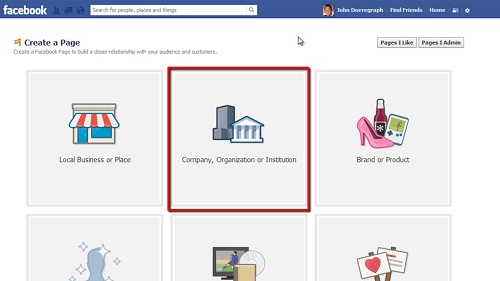 Step # 2 – Completing the Signup Process
Then you will choose a category for your company from the drop-down options, and type in your company name. Check the agreement box, and then click the "Get Started" button.
This will bring you to the set up page, where you can upload a profile picture for your company page, insert a description of your company and the services it provides, choose a unique Facebook web address for your company, and enable ads to begin advertising your company.
And it's that easy, you have just learned how to create Facebook account for a company.