Fake Facebook accounts are very commonly found online and most of the times can cause trouble and inconvenience to users. However, being a social website it has several options that you can implement to inhibit such profiles. You can report fake Facebook account or even block it if necessary. Reporting fake Facebook accounts will notify the website and it will be dealt with in a considerable time span.
In this tutorial you will learn how to report a fake account on Facebook that's pretending to be you.  

Step # 1- Selecting friend to report
First of all, scroll down to your "friends" section and click on the "profile name" of the person you want to report.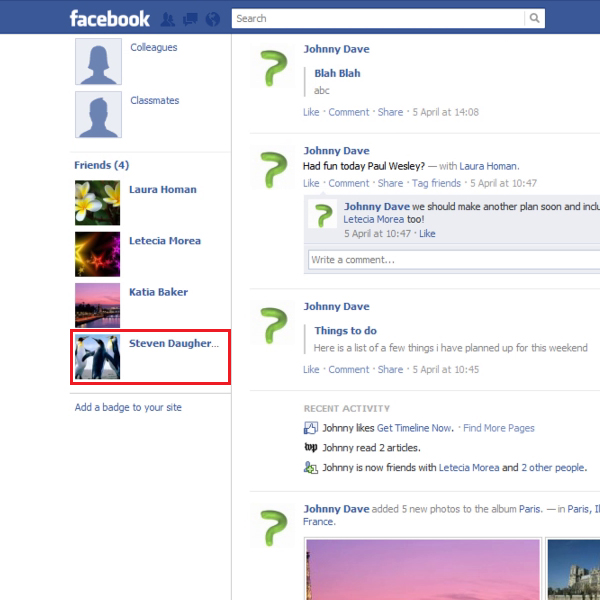 Step # 2- Going to report/block option
Once their profile opens up, click on the "Settings" button and select the "report/block" option from the pull down menu.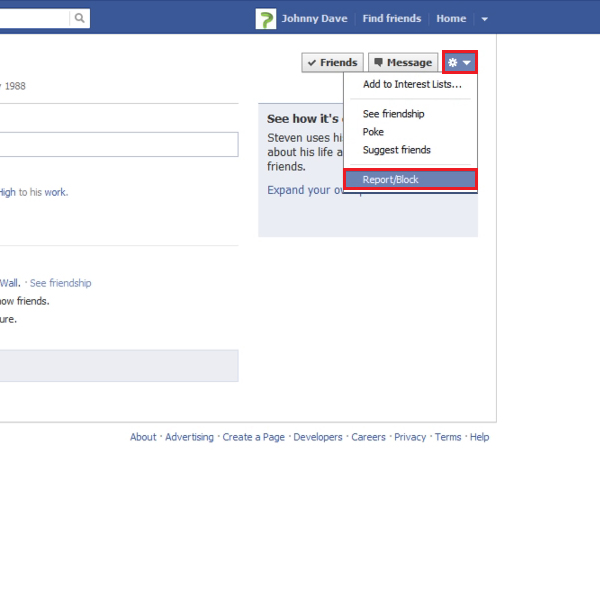 Step # 3- Selecting report options
From a new "pop up window", you can choose options like "unsubscribe", "unfriend" or "block friend" or you can "report profile" to Facebook. Select the option "This profile is pretending to be someone or is fake". You can also report a profile if it has an "inappropriate profile photo" or if your "friend is harassing or bullying" you.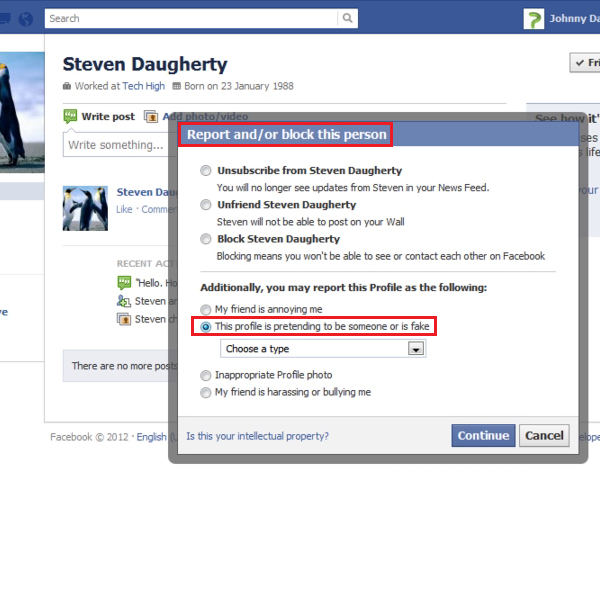 Step # 4- Selecting a report type
From the pull down "choose a type" menu, select the option titled "pretending to be me" and click on the "continue" option.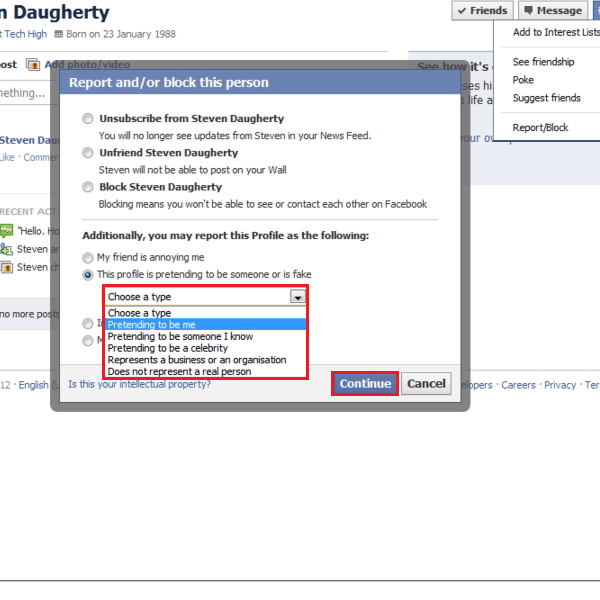 Step # 5- Confirming report
In the "confirm report" window, add a little bit of description about the report you are about to send out. You can mention the reason why you are reporting a friend's profile or anything suitable. Check the box which says "I confirm that this report is correct" for authentication. Then, click on the "confirm" option for appropriate settings to be applied successfully.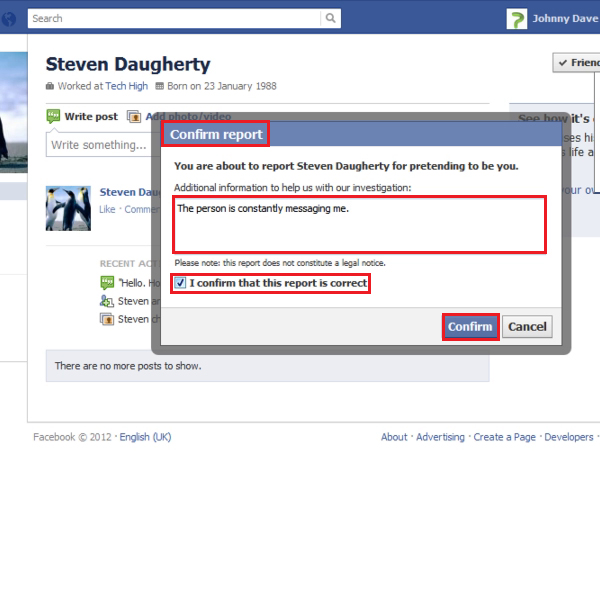 Step # 6- Going to family safety center
From the new pop up window, click on the "family safety center" option if you want to learn more about reporting profiles and having a secured account. Click on the "OK" option when you are done.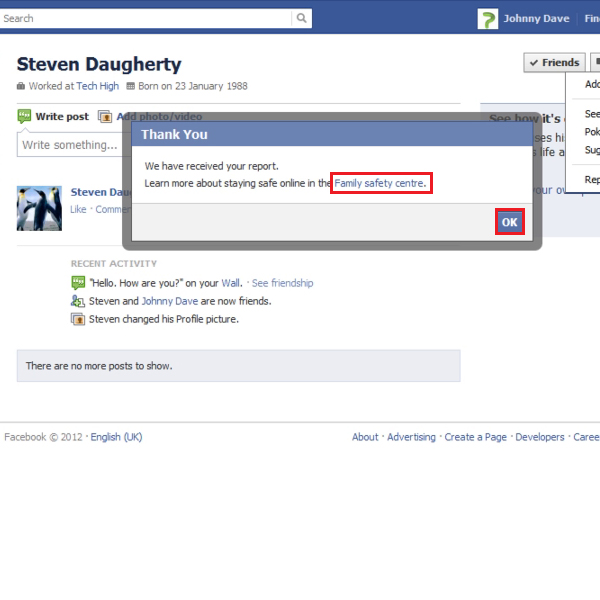 Step # 7- Determining family safety options
Go to the "Family safety center" page to figure out what all there is on Facebook that you can implement on your profile in terms of philosophy, community, tools and resources, as parents, teachers, teens or law enforcement options.