This tutorial will teach you how to change your password on eBay.
Step 1: EBAY PAGE
Go to ebay home page.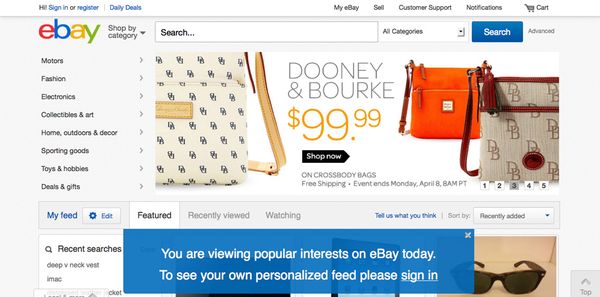 Step 2: SIGN IN
The left hand corner has the sign in button. Click the sign in button.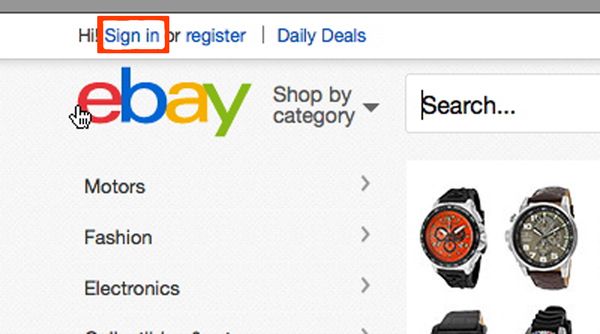 Step 3: ENTER DATA
Sign in with your User ID and the password you would like to change.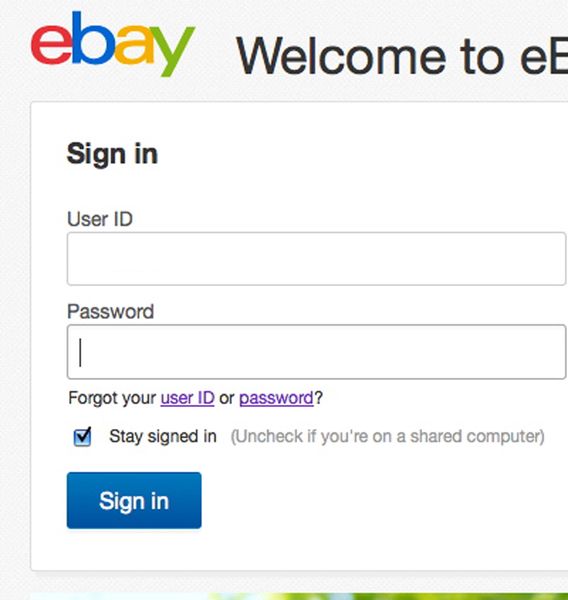 Step 4: LOG IN TO EBAY
Click the submit button after entering your User ID and the password you would like to change.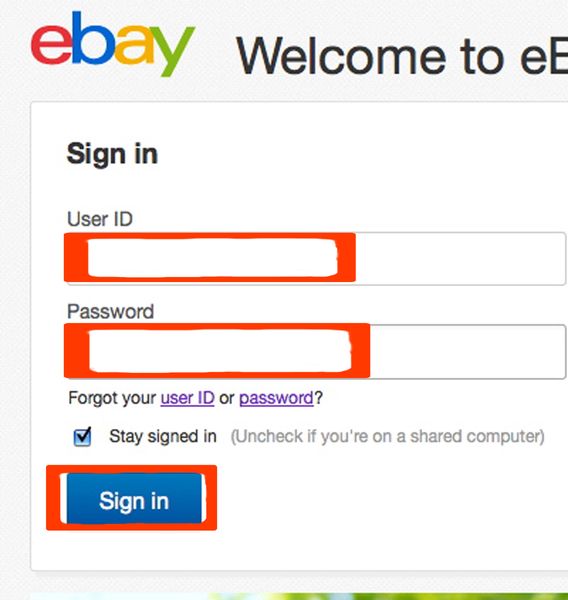 Step 5: WELCOME TAB
The top left corner will welcome you to the site. Click the down arrow next to your name.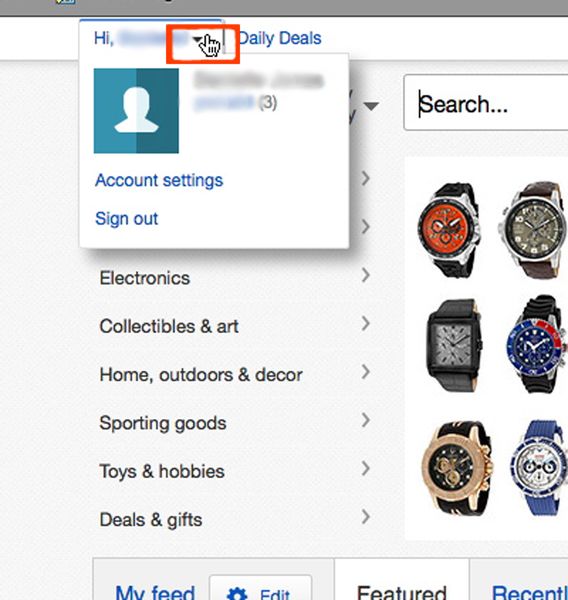 Step 6: ACCOUNT SETTINGS
Click on the Account Settings link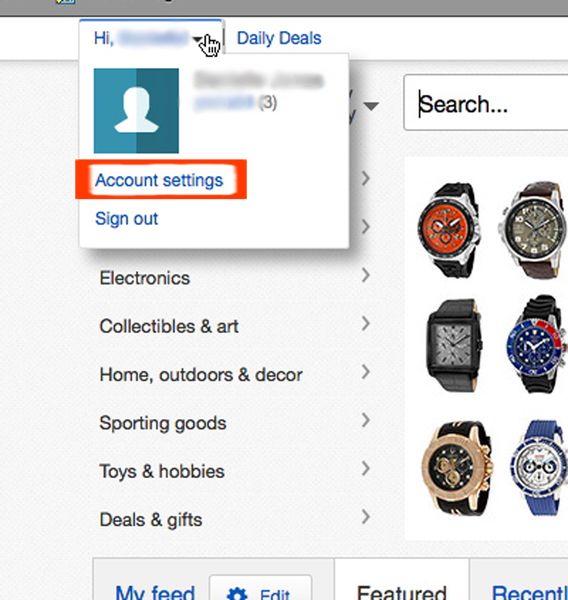 Step 7: ACCOUNTS PAGE AND LINKS
The Accounts page looks like this. Look over to the column on the lower left side.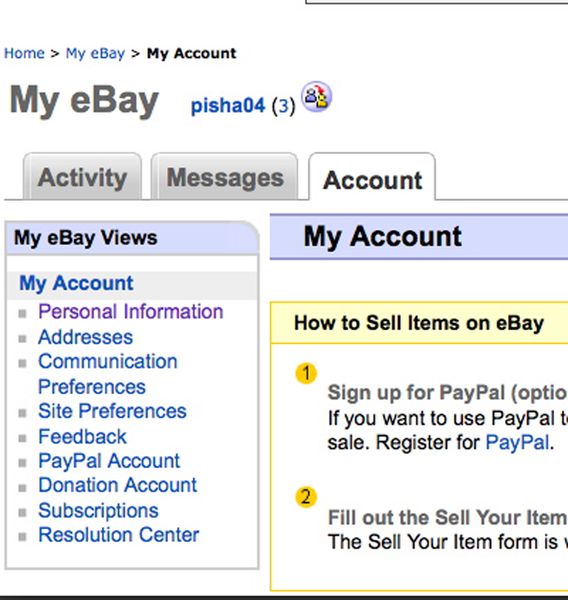 Step 8: MY ACCOUNT COLUMN
Click on Personal Information under the My Account column.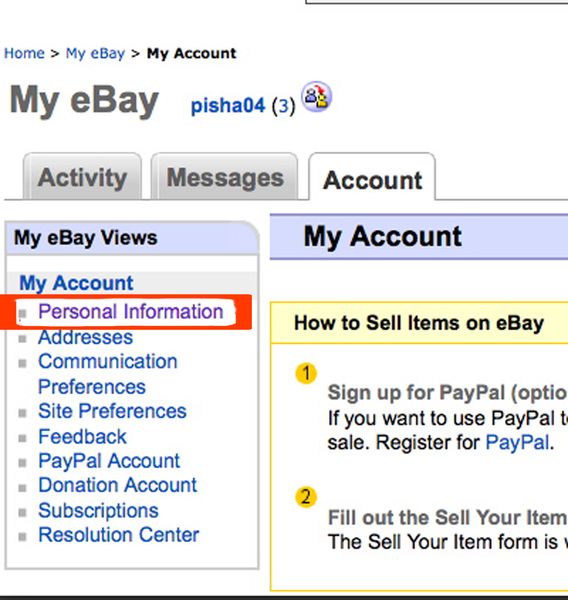 Step 9: PERSONAL INFORMATION
The Personal Information page will allow you to edit many parts of your profile. Including your password. Click the edit button on the password row to change your ebay password.

Step 10: REENTER EBAY
This will knock you off the ebay site, and you will have to sign in again with your User ID and the password you want to change (old password). Click on submit.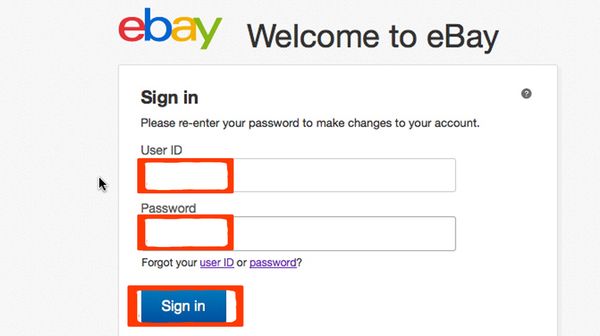 Step 11: UPDATE PASSWORD
Once you submit that information you can change your password by entering your old ebay password in the first textbox, and your new ebay password in the second and their text boxes. Make sure your new password follows ebay's password regulations or the website will not accept your new password. Click Submit.
Step 12: FINISHED UPDATING PASSWORD
Now you have updated your password. There should be a green check saying "Your changes have been saved". You have successfully changed your eBay password. A box will say "Your changes have been made."