In this tutorial you are going to learn how to change your eBay return policy.
Step # 1 – Finding the Item
Go to eBay and make sure that you are logged into your account. At the top of the page hover your mouse over the "My eBay" option and in the menu that appears click "Selling". On the page that loads scroll down and find the item that you want to change the returns policy for.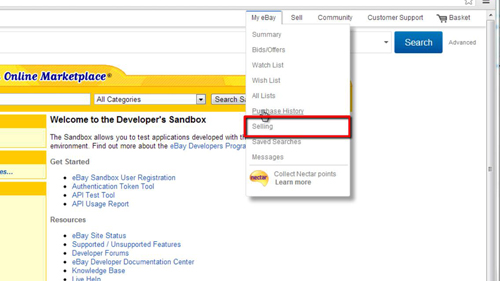 Step # 2 – Finding the Returns Options
Click on the "More actions" link on the item and in the menu that pops up click "Revise". A page will load that will allow you to change the details of the item. Scroll down the page and find the section called "Other things you'd like buyers to know" and click on the "Change your returns policy" link.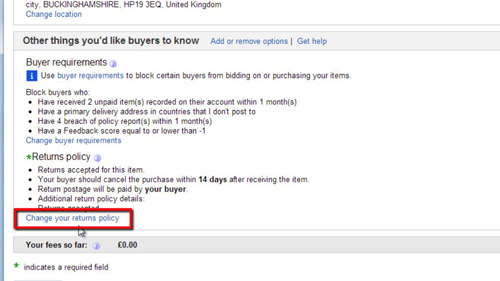 Step # 3 – Confirming the Policy Change
A popup window will appear, you will need to change your returns policy to what you want. Here we are deciding to change it so that we now offer returns, we will enter some details about the new policy and click "Save". The window will close and then click "Continue" at the bottom of the page. You will then need to review your listing and when you have done this scroll down and click "Submit revisions". eBay will confirm the change and that is how to change your eBay return policy.