In this tutorial you are going to learn how to see the number of eBay views you have had on an item that you are selling.
Step # 1 – Finding Items that you are Selling
To see the number of views you must have an item for sale. Go to eBay and make sure that you are logged into your account. At the top of the home page click on the "My eBay" button. This will take you to a page that offers a summary of your eBay activity. On the left locate the "All Selling" tab and click on it.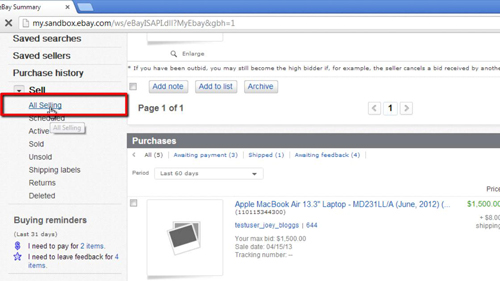 Step # 2 – Viewers and Watchers
On the right a list of all the items you are selling will appear. You will see a column titled "Views/Watchers" – this is what we are interested in. Below this heading there will be two figures, the top one gives the number of views and the bottom one tells you how many people have chosen to watch the item. This is essentially how to see the number of eBay views your item has had.