Many Google Adsense issues can be resolved in the forums. If you cannot find your answer there, the next step is to contact support. This tutorial will show you how to contact Google Adsense support.
Step # 1 – Navigating to Help
First, log in to your Google Adsense account. You will see a "Help" button in the upper right-hand corner of your screen. Click on this button, then click on "Explore Help" from the options.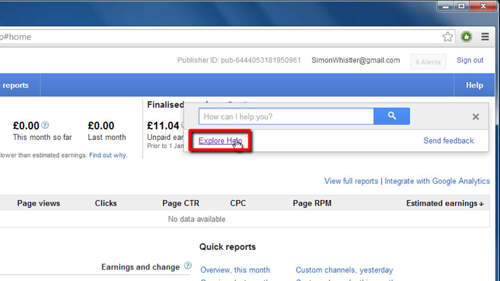 Step # 2 – Potential to Contact Email Support
Next, on the right-hand side of the screen, click on the "Contacting Support" link underneath the "Additional Resources" heading. On the next screen, if your account is eligible for direct email support, you will see a contact form that will allow you to email support directly (to learn about eligibility requirements, click on "Adsense Support Options" at the bottom of the page and then "What Criteria Does Adsense Use to Determine Support Options" on the following page.)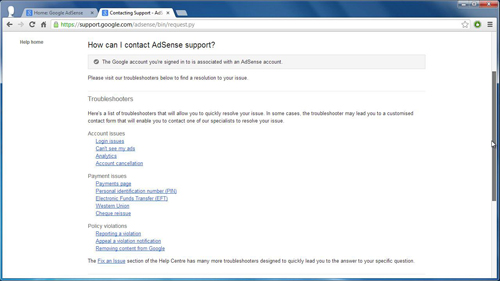 Step # 3 – Contacting Support without Email
If you did not see a contact form as noted above, you may click on the appropriate issue under "Trouble Shooters," and then complete the automated form. Depending on the issue, this will sometimes put you in direct contact with support.
You have now learned how to contact Google Adsense support.