This tutorial is going to show you
how to get google sponsored links
which can be a great way to start making money with your website.
Step # 1 – Apply for AdSense
Before you have access to AdSense you need to apply for it. Open your preferred internet browser and navigate to "www.google.com/adsense/apply". Assuming you are signed into your Google account you can click on the "Yes, use [your username]" button.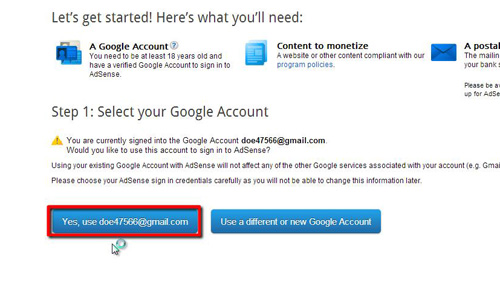 Step # 2 – Write About Your Content
On the next page you will have to give some information about the content you will be providing. Enter the website where you will be showing the ads, select a language, check the box at the bottom of the screen and click "Continue".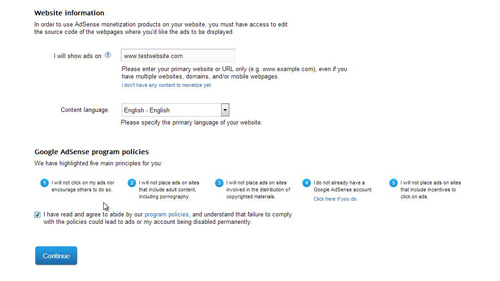 Step # 3 – Enter Personal Information
The next screen will prompt you to enter personal information, including some details of your banking. We won't fill these out in this example, but you should. When you have completed this page you must click the "Submit my application" button at the bottom. Google will then assess your site and determine whether they want to allow you to use AdSense – this can take a few days. This is the first step you must complete when learning
how to get google sponsored links.