In this tutorial you will learn how to acreate an online survey in Gmail.
Prerequisites: Gmail account, web browser, Internet.
Step 1. Open up a browser window. Go to docs.google.com. Log in with your credentials when required.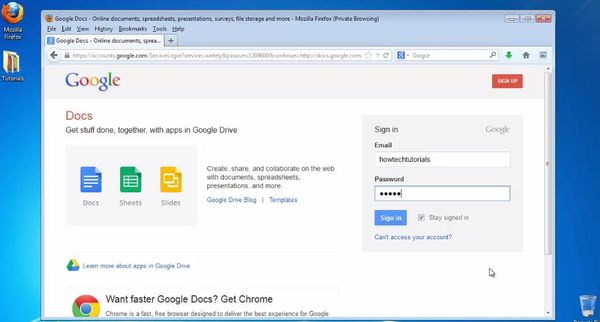 Step 2. Click on Create. Choose Forms. Google greets you with some senseless templates as always Choose one or discard them, and proceed to writing your survey.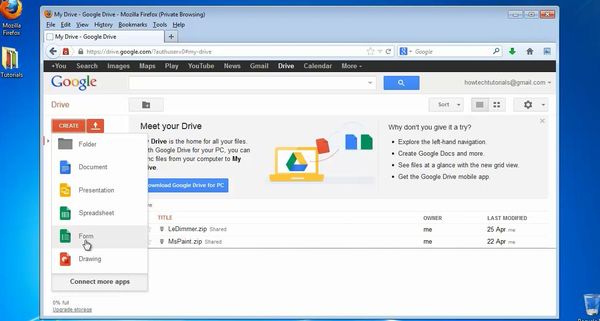 Step 3. Put the right title to your survey. Without a catchy title, users will not spend too much time on your page.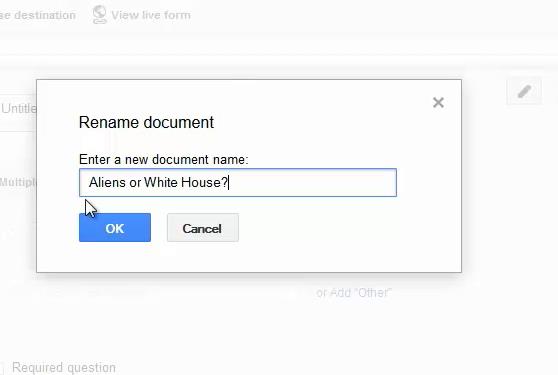 Step 4: Ask the necessary questions. Choose the type of questions you want them to be: text, multiple selection, selection box, choose from a list, scale or grid. Add to your survey as many options as it needs.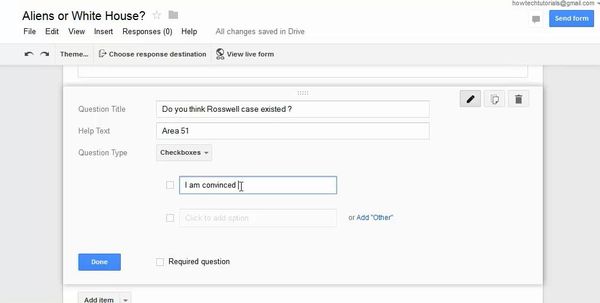 Step 5: Add other questions to the survey if you need them by clicking 'Add element'.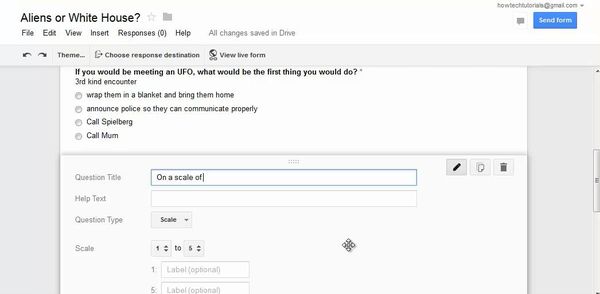 Step 6: At the end of your writing, click "Finished"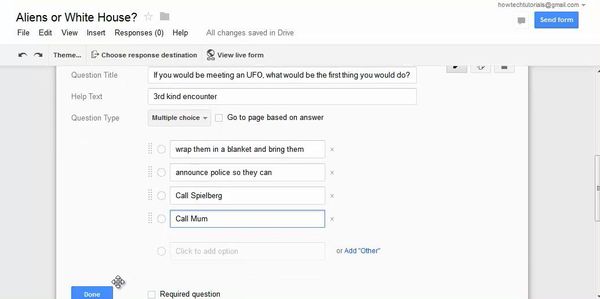 Step 7: You can even choose how your replies will be stored: at the top of your form Google allows you to 'Choose the destination of answers: a new spreadsheet or a new sheet into an existing one. You can opt for always creating a new spreadsheet.

Step 8: Click on 'Send'. Google gives you the link for disseminating the form and also the shortcuts for doing it on Google+, Facebook and Twitter. If you know the email addresses of your recipients, you can add them in the text box along with a personal message to them.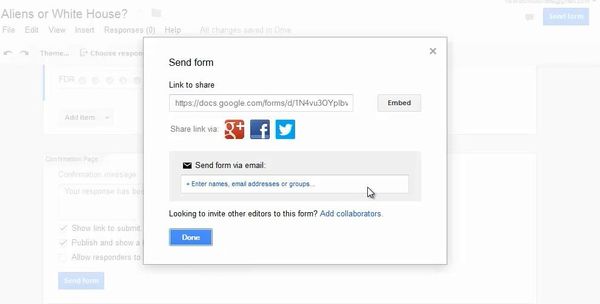 Result: You have now successfully created and disseminated your online survey.