In this tutorial you are going to learn how to create an eBay private auction which can be a good way to protect the privacy of your buyers.
Step # 1 – Starting the Listing Process
Go to the eBay homepage and make sure that you are logged into your account. Hover your mouse over the "Sell" option at the top of the page and in the menu that appears click "Sell an item". On the page that loads enter the item you are selling. On the next page select a category and click "Continue". From the list of items locate what you are selling and click "Sell yours".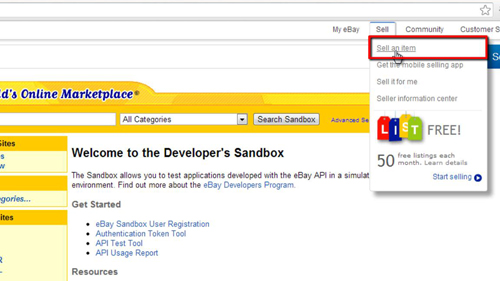 Step # 2 – Choosing to have a Private Listing
Fill out the information on the listing page just as you would for any item you are selling. When you get to the "Choose how you'd like to sell your item" section you are going to need to make some more advanced options visible. Click "Add or remove options" and in the window that loads you need to check the "Private listing" box and then click "Save".
Don't forget to select Private Auction checkbox in the listing as well. It's important!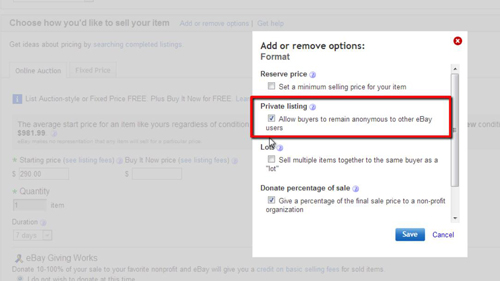 Step # 3 – Completing the Listing
Complete the listing process then click "Continue" at the bottom of the page. You will then need to review your listing, when you are ready click the "List your item" option at the bottom of the page. After a moment you will be redirected to a new page confirming that your listing has been completed – click the link here to view your listing. Whenever someone bids on the item their eBay ID will be hidden and that is how to create an eBay private auction.