Nowadays social networking websites are very popular among the people. These websites provide various facilities like social games, sharing of photos and videos, blogs and many other interesting activities within a social network. Facebook is considered as the most famous social networking site at the moment. However there are still some privacy issues in it. When you create a Facebook album, it will be displayed on all your friends' home pages. This problem can be taken care by modifying few Facebook privacy settings and change the album status from public to private.

Follow these few steps to learn How to Create a Private Album in Facebook.
Step # 1 – Login to your Facebook Account
In this first step, open the URL: www.facebook.com and enter your email address and password in order to login to your Facebook account.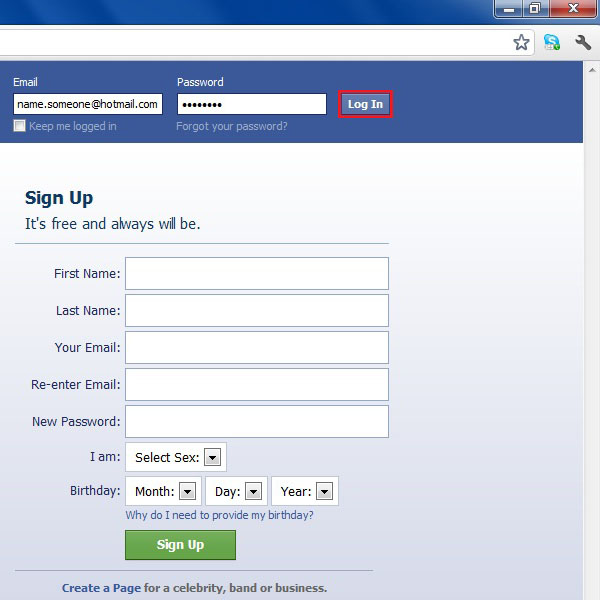 Step # 2 – Create a New Album
Once you are on the home page of your Facebook account, click on the Photos option from the menu on the left side of the window. Now click on the option of "Upload more photos" to create a new album.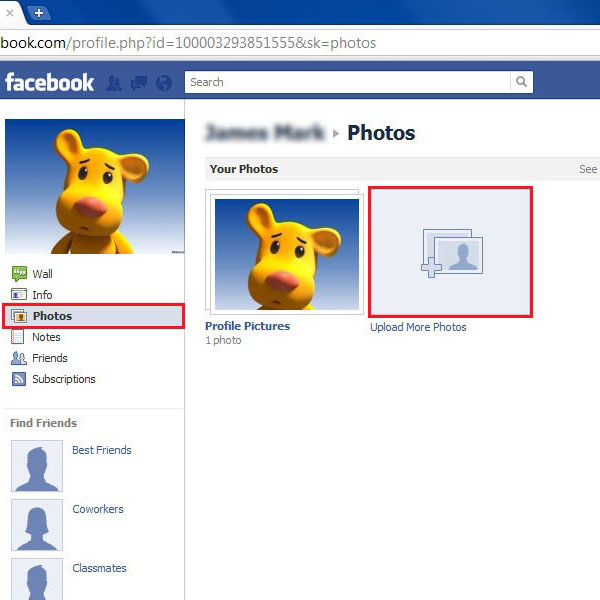 Step # 3 – Uploading Tip
Once you clicked on the link of upload photos, Facebook will display a short tip to help you uploading your images. Click on the Select Photos button to start uploading pictures.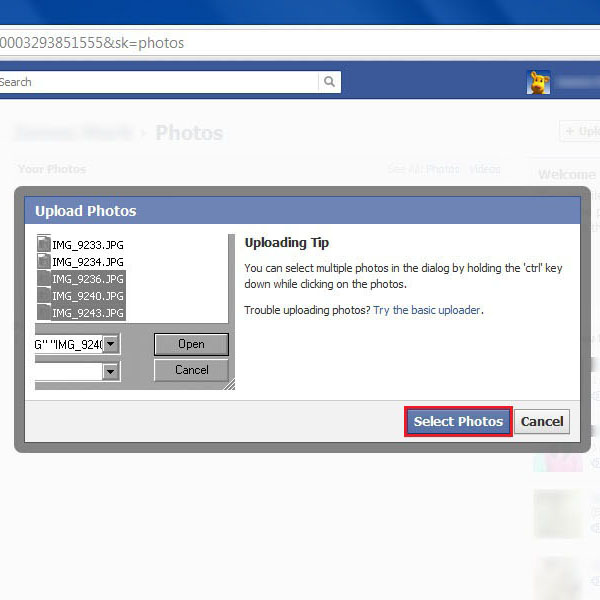 Step # 4 – Select Photos to Upload
Now in this window, select photos from your computer which you want to upload in your Facebook profile. You can select multiple photos by holding the Control key from the keyboard. After selecting you desired photos, click on the Open button to upload these photos.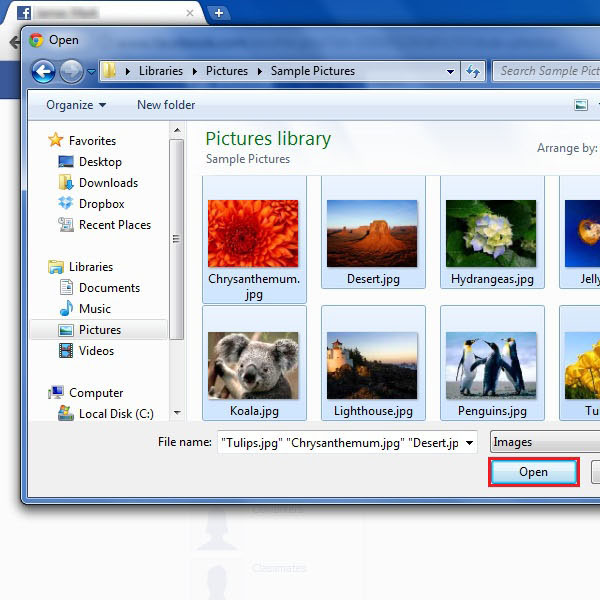 Step # 5 – Select Custom Options
Once your photos are successfully uploaded on your Facebook profile, click on the Public button which is available in the lower right corner of the screen. Now select the Custom option from the menu and click on it.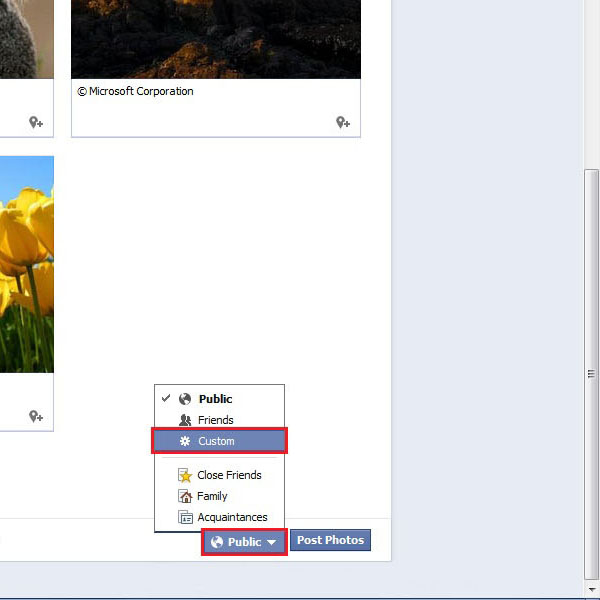 Step # 6 – Set Privacy
Once you clicked on the Custom option, a new window will appear in front of your screen. In this window you can select the options of your privacy settings. You can choose this album to display either to your friends or make it private for you only. Here we choose it as private album and select the option of "Only me" from the drop down list. Now click on the "Save changes" button to apply this setting.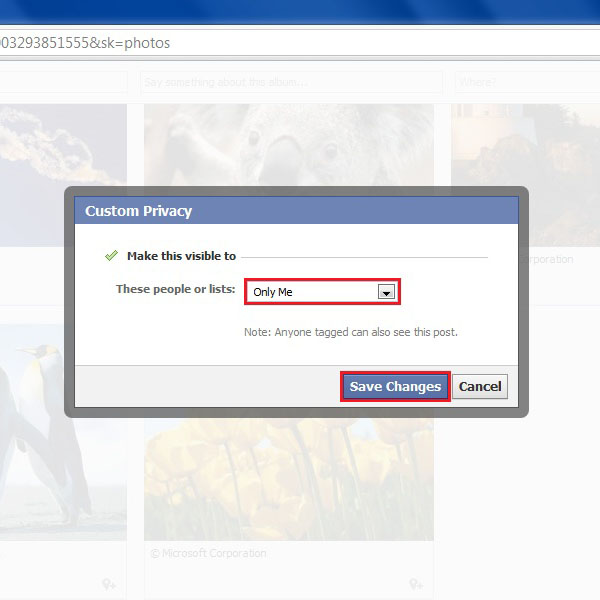 Step # 7 – Post your Private Album
After applying privacy settings to your photo album, click on the "Post Photos" button to post this album on your Facebook profile.