It is well know that employers are looking up potential staff up on Facebook. This tutorial will show you how to keep facebook private from employers.
Step # 1 – Accessing Privacy Settings
Go to Facebook and make sure you are logged into your account. All of the settings we want to change are found by clicking on the gear icon in the top right corner and clicking on "Privacy Settings".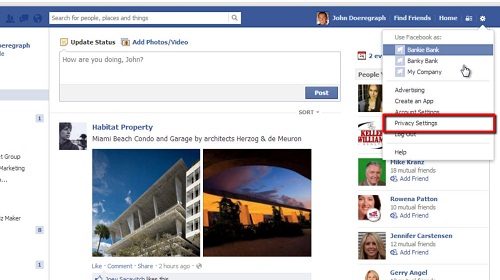 = "Accessing privacy settings"
Step # 2 – Changing who can see Your Future Posts
Your privacy settings will open and you are going to need to change several options. On the first line on the right click "Edit" and in the area that loads click on the drop down menu that currently reads "Public" and choose "Friends". To complete the change click "Close" to the right. In the third option make sure that it says "Limit Past Posts", if it doesn't click this link and change the settings to this.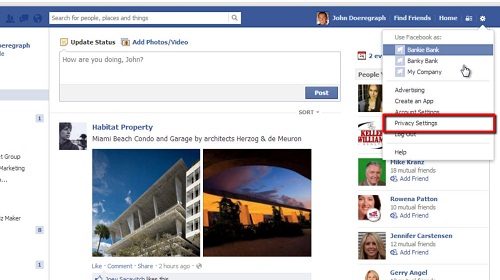 Step # 3 – Hiding Your Profile From Search Engines
In the second section in the page, click the top "Edit" button and change the drop down box to "Friends". Click "Close" as before. In the final option click "Edit" and uncheck the checkbox, click "Confirm" in the pop up and then click "Close". These are some simple
Steps to learn how to keep facebook private from employers.