In this tutorial you are going to learn how to get a Google Wallet account which will allow you to buy things all over the internet and is very easy for those with existing Google Accounts.
Step # 1 – Signing in to Google Wallet
Start your preferred internet browser and into the address bar type "www.google.com/wallet". On the page that loads click "Sign up". You will be redirected to a page that gives you some basic information about Google Wallet and a "Sign in" button – click this.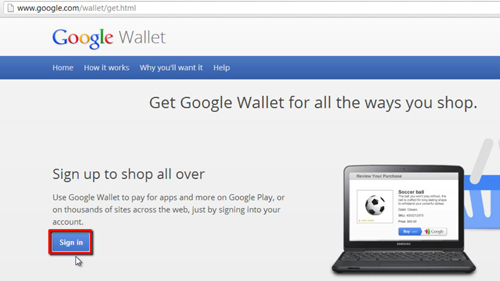 Step # 2 – Creating the Account
A standard Google sign in page will load and you'll need to enter your Google credentials and click "Sign in". You will need to enter some information on this next page, such as credit card information, you can do this, or you can opt to enter this information later. Here we are selecting the "Add a payment method later" option. You'll also need to enter a postcode (or your countries equivalent). Click the "Accept and create" button to create your Google Wallet account.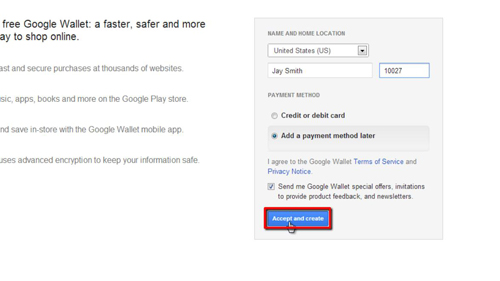 Step # 3 – Accessing the Google Wallet Account
After a moment of loading you will be redirected to the Google Wallet area and this is where your transactions will appear. As we just created this account there are no transactions to show currently. This is the simple process for creating a Google Wallet account.