If you have placed an advert on Craigslist and sold the item then you will probably want to stop getting emails about it, in this tutorial you are going to learn how to stop getting Craigslist email. 
Step # 1 – Stopping Emails Through the Email Link
First, go to your email account and find the email that you got from Craigslist confirming that you wanted to post the item on the site. The sender will be "craigslist – automated message". In this email you will see a link, click on this and you will be redirected to a new page. At the top of this you will see a button called "Delete this Posting", click this, and then click "delete". You will be informed that the posting has been deleted and this will stop any emails associated with that advert.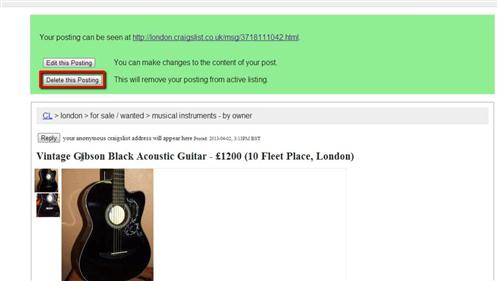 Step # 2 – Logging into your Account
Alternatively, if you are registered with Craigslist then you can stop the emails by deleting your postings in your account settings. Navigate to your local Craigslist, here we are using "london.craigslist.co.uk". Click on the "my account" link on the left and on the next page enter your login information and click "Log In". Once in your account you will see all of your live postings and to stop emails you need to delete these postings.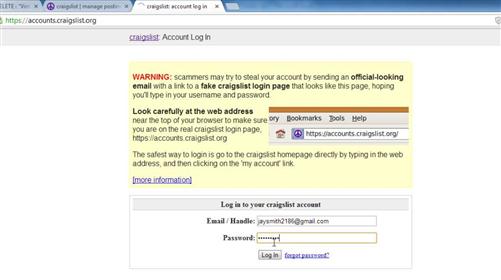 Step # 3 – Deleting Your Listings
Click the "delete" link in the "Manage" column and on the next page click "delete" again. You will be informed that the post has been deleted. Now, click your email address in the top right of the page and you will be taken back to the list of your postings. Repeat the deletion process for the others to stop all Craigslist email.