In this tutorial, we will teach you how to download flash player. We will provide you with a complete walk through in this tutorial; from the initial downloading of the flash player plug-in to the complete installation of the flash player on your computer.
Step 1 – Search for flash player
First of all, we need to know how to download flash player. For the purpose of this tutorial, we will use filehippo.com. Open the website and over there, search for flash player.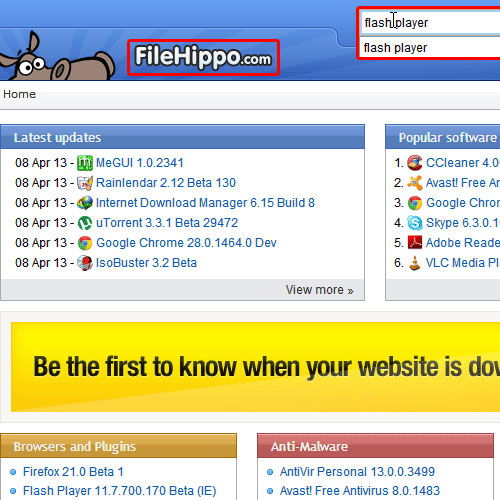 Step 2 – Download flash player
From the search results, choose the flash player version that you want to install on your computer.
Click on the download button in order to download the flash player. As a result, a new page will open where you can view the details of the software. On the extreme top right corner of the page, click on the download latest version button. The page would refresh and you will be notified that the download is in progress.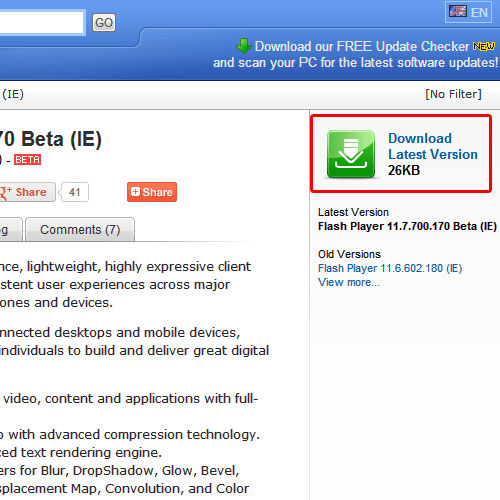 Step 3 – Download plug-in
You will be redirected to the Adobe Labs web page. Scroll down a little and choose the installer that you want to download. You can download the plugin for either mac or windows. In windows, you have two versions; one supports only Internet Explorer while the other supports all browsers. We will download the one that supports all browsers. You will be able to see the setup file being downloaded at the bottom of your web browser.
Step 4 – Adobe Flash Player Installer
Now you'd need to know how to install the flash player on your computer.
Once the download has been completed, click on it in order to open it. As a result, the adobe flash player installer will appear on your screen. Check the option where it says that you have read and agreed to the license agreement. Once you are done, click on the install button.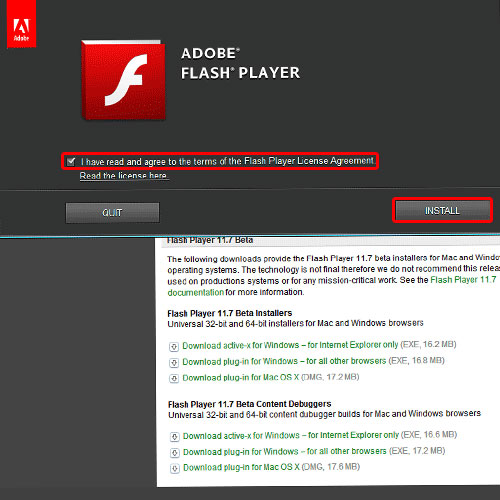 Step 5 – Installation of Flash Player
You will be able to see the progress of the installation. You will be notified when the installation has completed. Click on the done button to exit the installer window.
Following this tutorial would have taught you how to install a flash player.