In this tutorial you are going to learn how to download and install Winrar for Windows 7. 

Step # 1 – Download WinRAR
Go to "rarlab.com." On the left side of the webpage, click "Downloads." You will now be taken to a page called "WinRAR and RAR archiver downloads." Look under the section which says "English WinRAR and RAR release," and click on "WinRAR x86 (32 bit)." Once you do, the download will automatically start.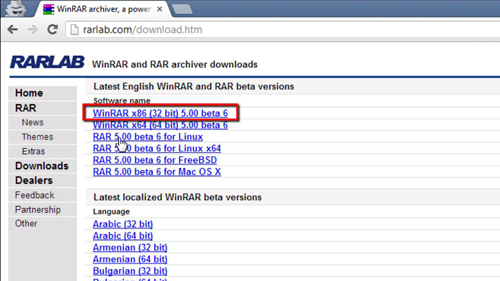 Step # 2 – Setup WinRAR
Once the download completes, click on the file called "winrar-x64 etc.exe" in your lower left browser window. The Winrar installation window will open. Select a destination folder, read the user license agreement and then click "Install."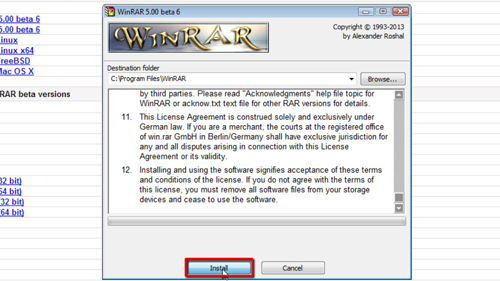 Step # 3 – Install WinRAR
WinRAR will now install, then you will be taken to the "Winrar Setup" window. Choose the files you want associated with winrar for windows 7, then select your options for the Interface and Shell integration. Once you've made these selections, click "OK." You will now be taken to a final page which confirms that Winrar has been installed. Click "Done" to close the window.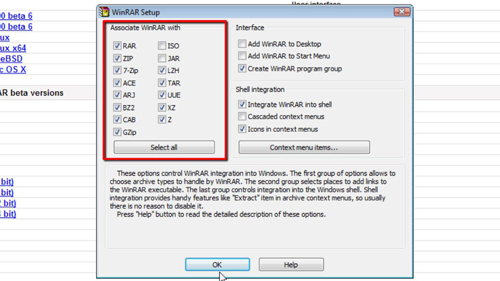 Step # 4 – Using WinRAR
Now let's have a quick look at how we can use the program to unrar a file. As you can see in this folder we have a rar archive. Right click on this and click "Extract Here". The files will extract for a moment and then will be displayed in the folderr and that is how to download, install and use Winrar.