In this tutorial you will learn how to install the Download Hotspot Shield for Windows 7.

Step # 1 – Download Hotspot Shield
Visit "hotspotshield.com." Click on the orange button which says "free download with ads." This will take you to CNet, where you will see a green button which says "Download Now." Click this. You will now be taken to another page where the file will download automatically.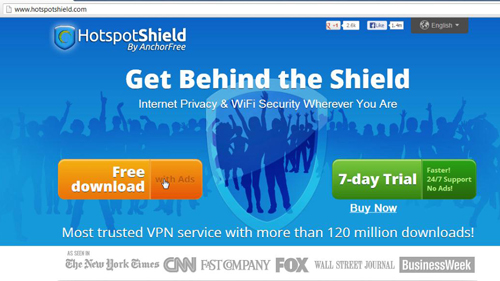 Step # 2 –Start the Installation for Hotspot Shield
Look for a file on the lower left of your browser window called "HSS-2.88-install-zdnetcom-5-conduit.exe." Click it, and then click "Yes" in the "User Account Control" box that follows. A window will now open on your screen called "Welcome to the Hotspot Shield 2.88 Setup."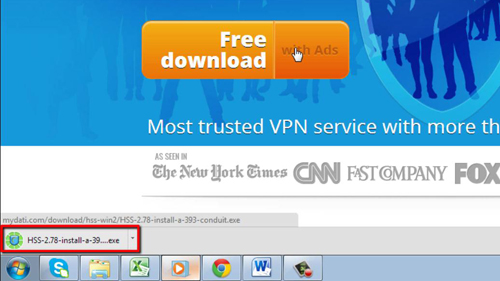 Step # 3 – Install Hotspot Shield
Select your language, read over the license, content and privacy agreement, and decide whether you want to install the Hotspot shield toolbar for Firefox or Internet Explorer. After making these selections, click "Install." The download Hotspot Shield for Windows 7 will then be installed, wait for this process to complete, and once it says "Completed," make your selections and then click "Finish." That's it, you have now downloaded and installed the program and by opening it you will be able to see all the tools available to you.