In this tutorial you are going to learn how to control your computer via head movement using Camera Mouse.

Step # 1 – Downloading the Program
First of all you need to visit the site where you can download the program. This can be found at "http://www.cameramouse.org/". On the page that loads click the "Download now!" button. A file will begin to download to your computer, when it has finished click on it. Click "Run" in the dialog box that appears.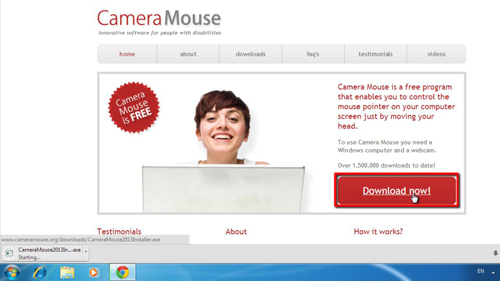 Step # 2 – Installing the Program
The installer will begin to run, click "Next", accept the terms and click "Next" again, then click "Install". The installation will begin and you just need to wait for it to complete. Click "Finish" when the installation has completed.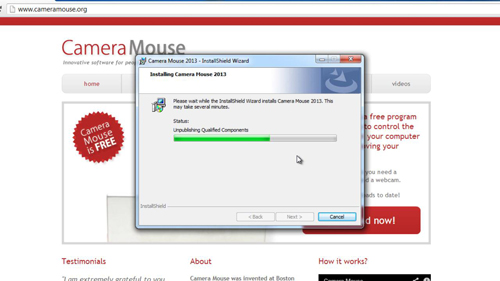 Step # 3 – Using the Program
Go to your desktop and click on the "Camera Mouse" icon that has appeared. A program will open and you will see a picture of yourself in the window. Click on the point of you face that you would like to track and a green square will outline it. Press "F9" on the keyboard and the tracking will begin. You can then move you head to move the mouse around the screen, small movements move it quite far and that how to use Camera Mouse on your computer.