In this tutorial, we will teach you how to download from SlideShare. From Slideshare, you can download presentations on topics that interest you.
Step 1 – Go to slideshare.net
First of all, open any web browser and go to slideshare.net.
For the purpose of this tutorial, we have already logged into slideshare. The home page will open up where you will be able to view different featured presentations. You can always click on any one of them in order to open the presentation.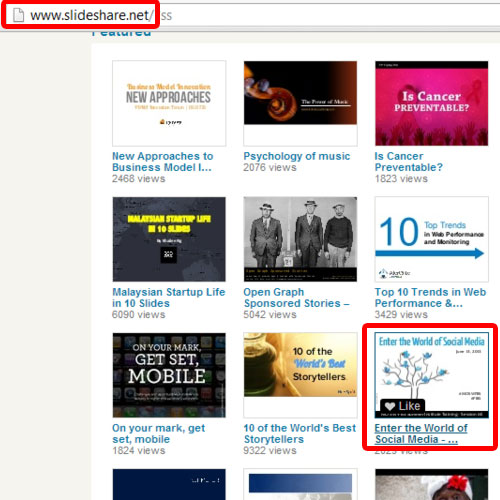 Step 2 – Save the presentation
As a result, a new page will open containing the presentation that you selected. Over here, you'd have several options. You can save the presentation by clicking on the save button at the top. You will be sent a verification/download link to the presentation on the email address that you have registered with.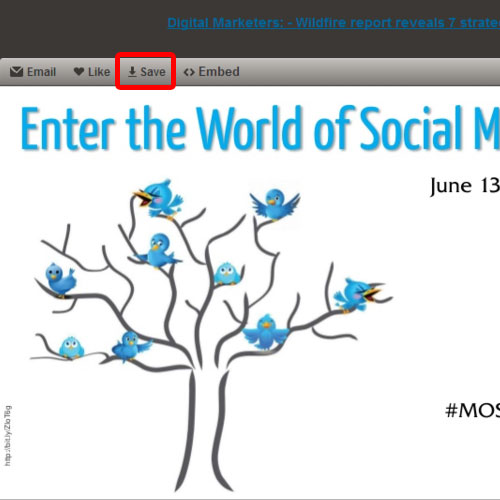 Step 3 – Download requested file link
Open another browser and open your mailbox. You will find an email from slideshare in your inbox. Open the email and click on the link which will help you download the requested file.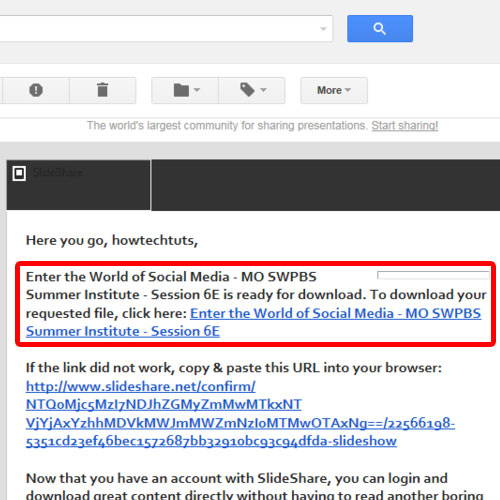 Step 4 – Start download
The page will refresh and a pop-up will appear on your screen. Start the download in order to download the presentation. The presentation will be available in pdf format.
Once the download has been completed, open the file. You can use slideshare to download content that best meets your requirements.