In this tutorial, we will show you how to download the java plugin for Google chrome. We will guide you through the different steps of the installation wizard till the successful installation.

Step 1 – Go to java.com
In order to download java plugins for chrome, we will have to open the browser. Once done, move over to the address bar on top and type in:
java.com/slash/en/download/chrome.jsp
This will directly open up the download java for windows page. If you want to check out the system requirements before installing java, you can do so by clicking on the option located at the bottom.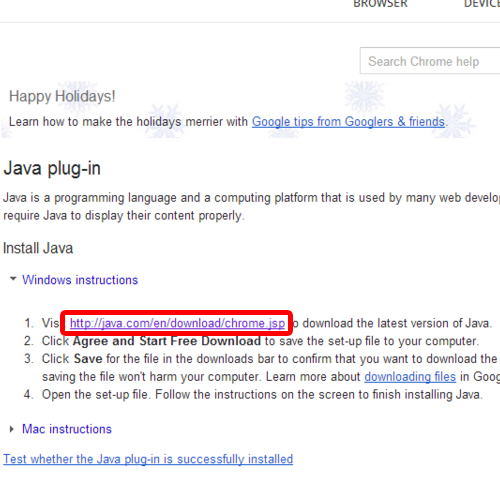 Step 2 – Free download of Java
To start with downloading the java plugin for chrome, click on the "Agree and Start Free Download" button.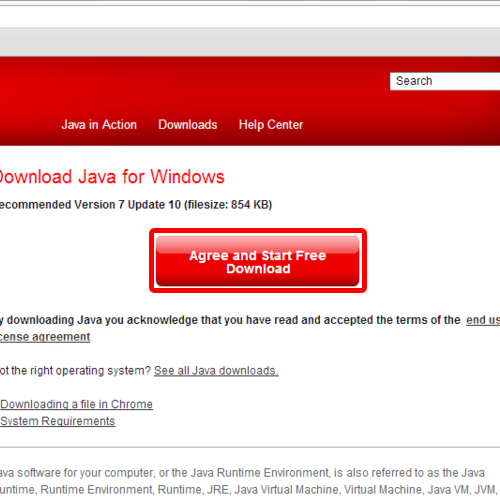 Step 3 – Open Installation Wizard
Once it has been downloaded, click on the application to open up the installation wizard.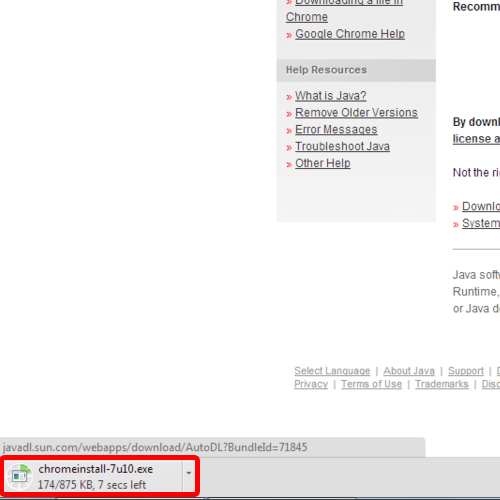 Step 4 – Java Setup
The first screen here is the welcome screen. Over here, you can get all the details about the java plugins for chrome; what's it about and where you can get more information about it. You can even check the license agreement before installing the application.
To proceed with the process, click on the "Install" button and the wizard will start downloading the java installer. Once the installer has been downloaded, it will start installing java on your pc automatically.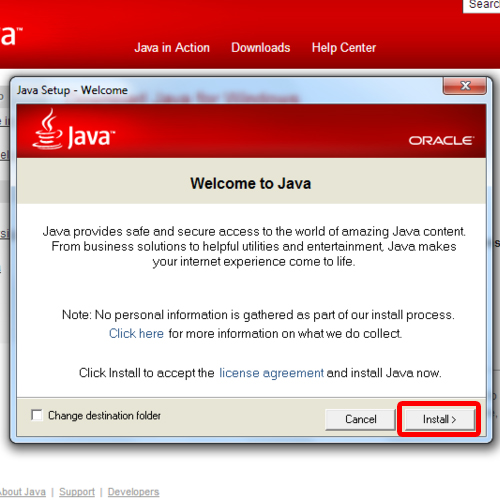 Step 5 – Complete installation
Once the installation is complete, a notification screen will be displayed letting you know that the installation was a success. Now simply click on the close button to exit from the installer and that's it.