With recent updates on MySpace, it's now impossible to download music from MySpace. However, this one doesn't stop you from downloading you favorite music from the site.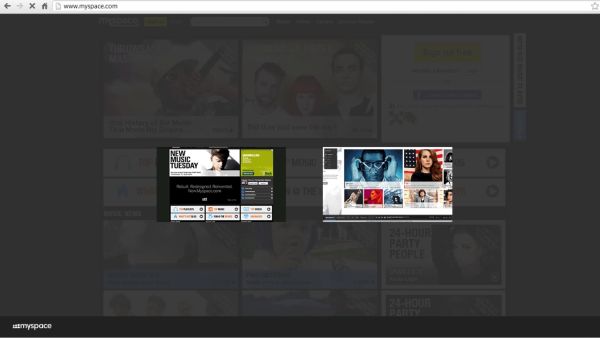 Step#1 go to grab this file
Go to www.grabthatfile.com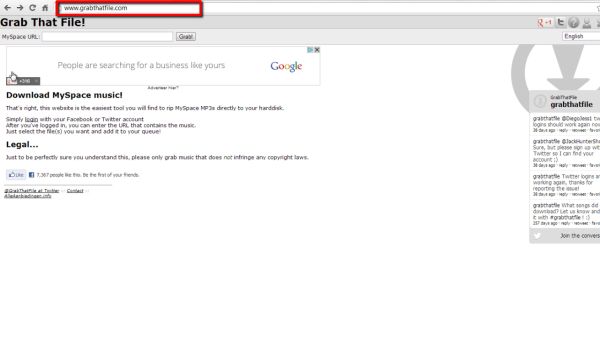 Step#2 sign in using facebook or twitter
Sign in using your face book or twitter account. As a free user user, you are only able to download 4music files. After which you can decide to upgrade for only 1.99 pounds.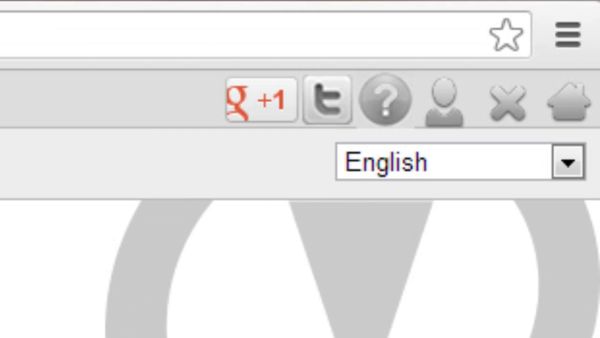 Step#3 copy MySpace url
Go to MySpace and copy the music URL.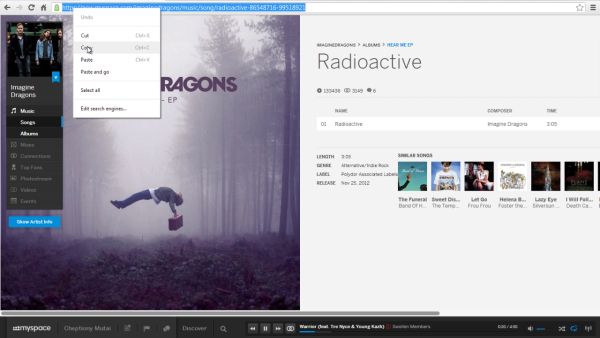 Step #4 paste the URL on the empty bar under 'MySpace URL'
Paste the URL on the empty bar under MySpace URL on grabthatfile.com and click grab.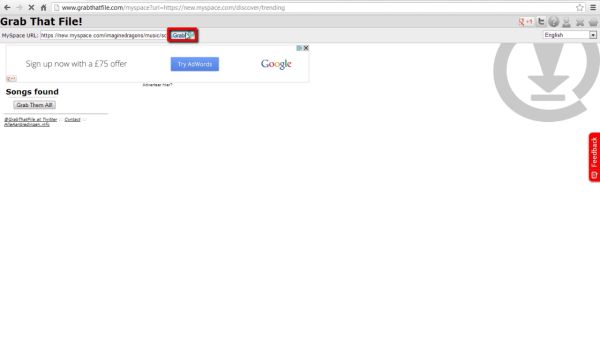 Step#5 choose 1file from the list
A list of files will show up on the search results. Choose the once song from the list and click grab this.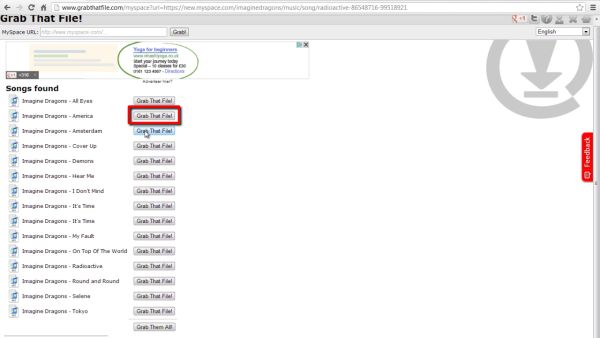 Step#6 browse through completed downloads
On the new page, you will be shown completed downloads. Click on the title to download the file to your computer. Save the file in your desired location. And you are done.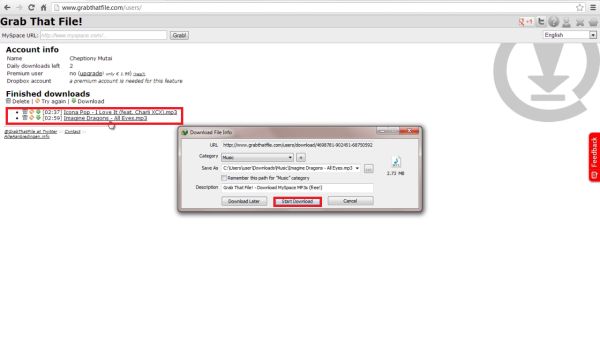 Thanks for watching this video tutorial, Leave comments and ask your questions by our e-mail feedback@howtech.tv.That was Howtech dot TV tutorial. Thank you for watching!