A Joomla extension is an added functionality for our website. A Joomla extension is a template, plugin, module or a component. Functionality of the website can be enhanced greatly using a Joomla extension. Installing an extension on your Joomla website is very simple and can be done easily within few minutes.
In this article we will learn to install joomla extension.
Step 1: Go to "Extension Manager"
First of all we need to sign in our administrative account. After signing in we have to click "Extensins " from menu bar and then Click "Extension Manager".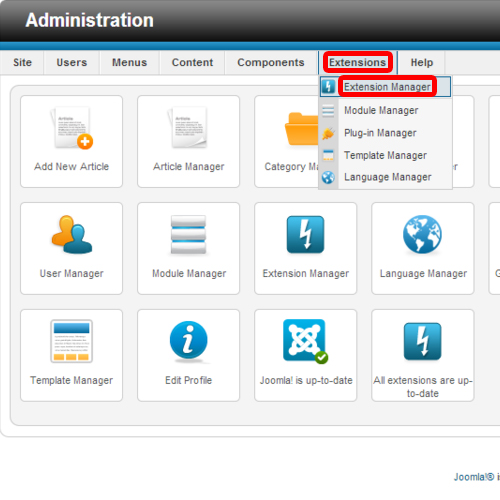 Step 2: Installing an extension
We can install joomla extension by three ways, here in this tutorial we will use the third option which is "Install from URL File".
We have to type the exact URL of the package to be installed and click on the "Install" button.
Here we are installing a simple comment extension.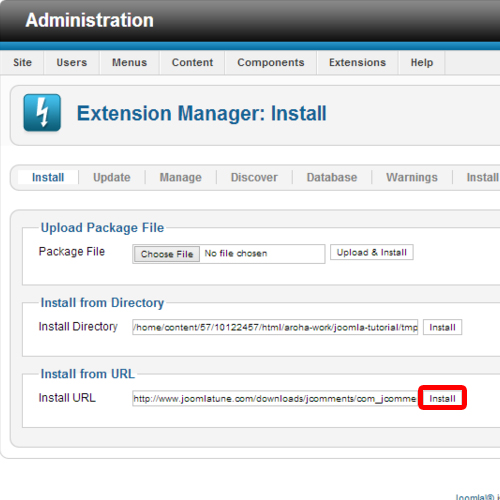 Step 3: Successful completion message
The extension manager will take some time to install. Once the extension has been installed successfully, it will show an installation completion message.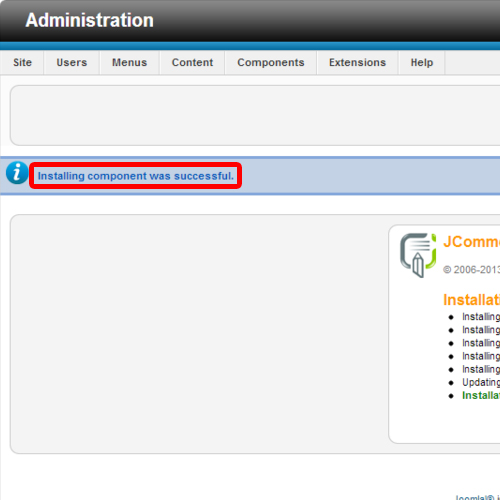 Step 4: Configuring the extension
Joomla extensions are required to be configured before they can be used. In order to do so, select any of the heading in the selected category on which the extension is needed to be added. Click on the "save" button to save the changes.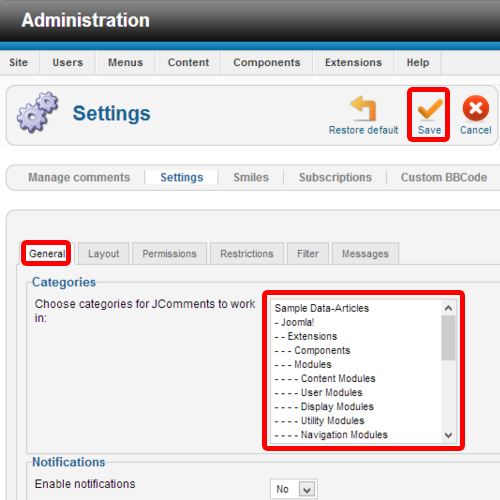 Step 5: Check the new extension
Now lets refresh our Joomla website page to check if we have successfully completed the Joomla extension installation.
The image shows the new extension which has now appeared in our page.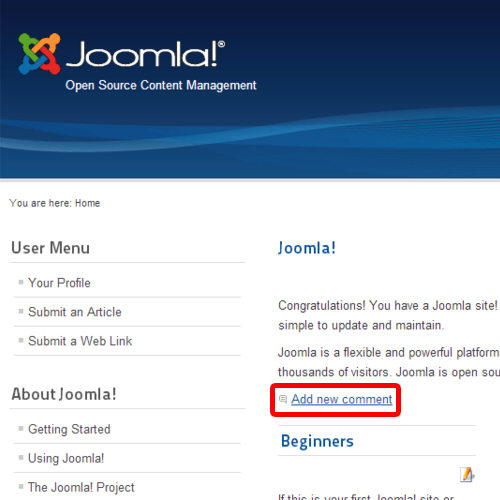 And that was all about how to install joomla extensions.