Plugins are the piece of code which provides particular functionality enhancing the features of our website. Installing plugins in joomla is very simple and can be done very easily within few minutes.
In this tutorial we will learn how to install joomla plugin.
Step 1: Go to "Extension Manager"
In joomla installation of plugin will be done using the "Extensions Manager", so for that we have to sign in our joomla account with our administrative username and password.
Once entered into administrative account, we have to click "Extensions" tab.
A drop down menu will appear and choose "Extension Manager" option from the list.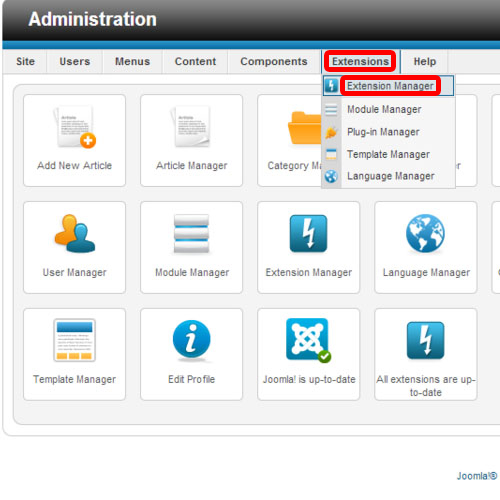 Step 2: Installing a Plugin
The Extensions manager gives three options to install extensions.
We will be using the first option in this tutorial. So we have to locate the package file and click on the "Upload & Install " button.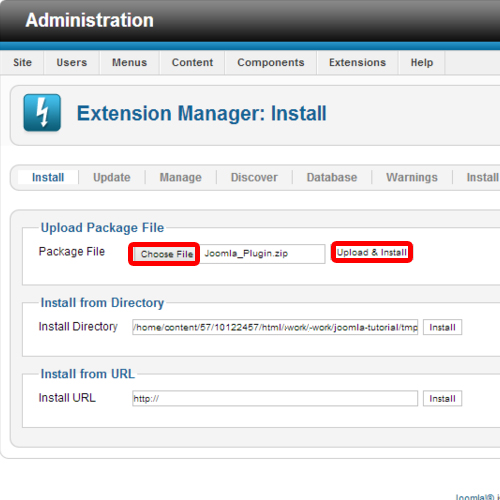 Step 3: Check your new Plugin
The extension manager will take some time to install the Plugin.
Once the Plugin has been installed successfully, it will show an installation completion message.
After that lets Refresh our Joomla website to check wheter we have successfully completed the Joomla Plugin installation.
So we can observe that the newly installed Plugin which is a language translator is, now, appearing on the page.
That's is how in joomla, installation of plugin is done.