A Joomla template can be designed very easily. However, there are a lot of free and paid, pre-made Joomla templates available on the internet. A Joomla template lets us control the overall look and layout of the website. Installing a template on Joomla is very simple and can be done easily within a few minutes. So in this article we will learn joomla template installation.
Step 1: Go to "Extension Manager"
First of all we need to sign in into our administrative account. For this purpose, browse to "yourdomainname.com/administrator". After that a page will open up which will require the login details. We have to provide the username and password and click "Sign In" button.
Once entered into administrative account, lets Click "Extensions" tab in menu bar. A drop down menu will appear. Click on the first option which is the "Extension Manager".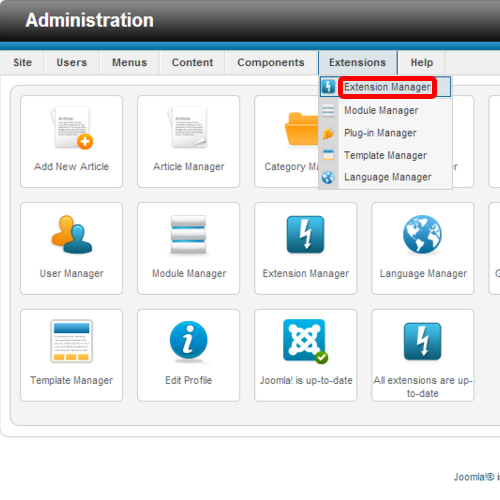 Step 2: Installing a template
The Extensions manager gives three options to install a template.
We will be using the first option in this tutorial. For that, we have to locate the package file then click on the "Upload & Install" button.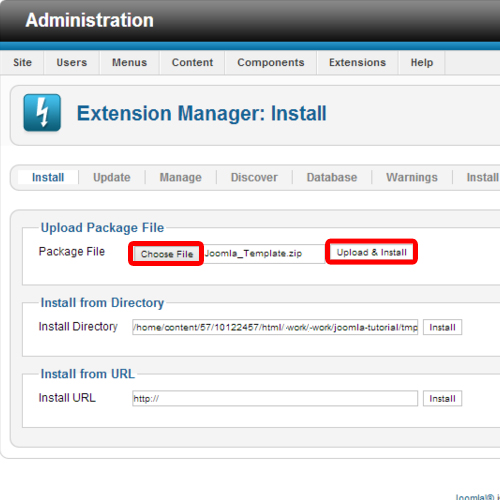 Step 3: Successful completion message
The extension manager will take some time to install the template. Once the template has been installed successfully, it will show an installation completion message.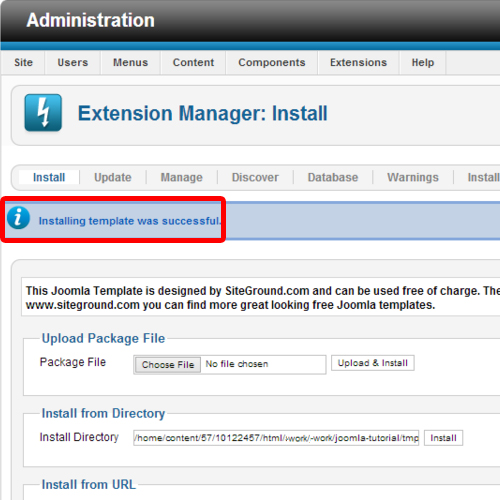 Step 4: Enable the template
Finally, we have to enable the template in order to use it on our website. Lets click the "Extensions" option in menu bar. From the drop down menu, we have to choose "Template manager" option and find the name of the same template from the list which we have just installed. Then Click on the "star" icon provided next to the template name. It will turn golden when clicked and this will set our default Joomla template to one we have just installed.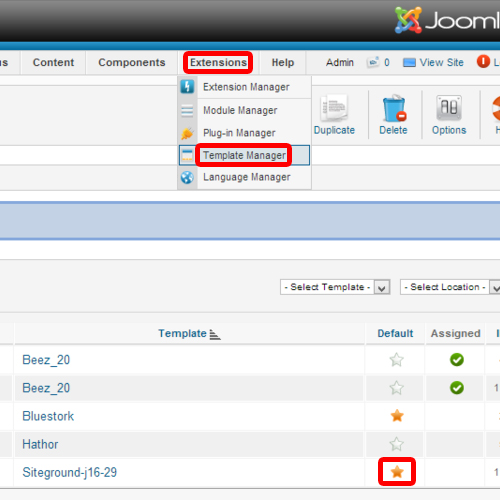 Step 5: Check the new template
Let us Refresh our Joomla website page to check if we have successfully completed the Joomla template installation.
So we can see the new template in the image.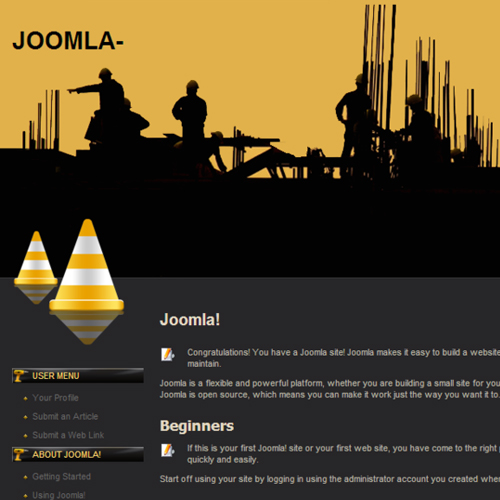 And this was all about how to install joomla template.