In this tutorial, you will learn how to learn Russian online for free.
Learning a new language can be a daunting task. Fortunately there are some excellent free resources online to make the learning process simple… and free!
Open your web browser and navigate to www.russianlessons.net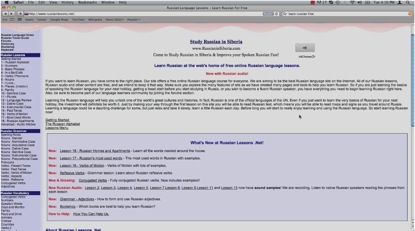 The column on the left of the page displays Russian lessons, Russian Grammar and Russian Vocabulary. For the purpose of this tutorial, let's check out one of the lessons. Click on the first lesson called Russian Alphabet.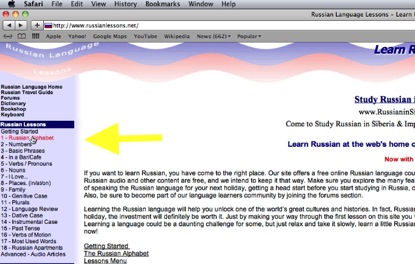 We are presented with a text document designed to help us learn how to pronounce each letter in the Russian Alphabet. There is also some embedded audio clips to help with pronunciation. Click on the green box beside the word to listen to the clip.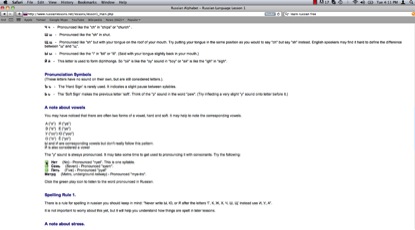 Continue through the remaining lessons at your leisure, and you are now on your way to learning Russian!