Have you ever wondered if you can populate your Facebook photo album with a combination of photos that is so well organized that it forms one big picture like a finished puzzle?
Step #1: Selecting image. Select image which u want Make Puzzles on Facebook.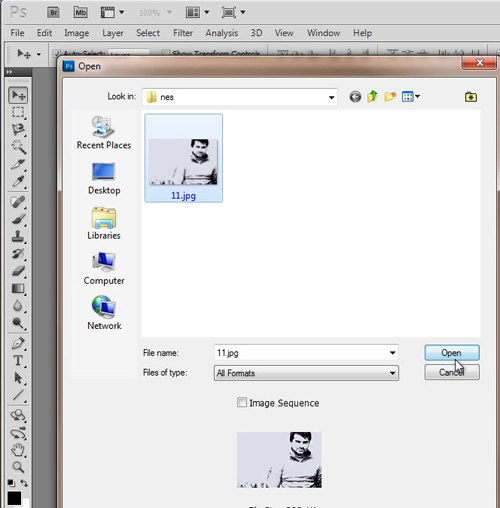 Step #2 – Open image scrabble software.
Open image in any scrabble software I use photo shop because it's easy to scrabble any image by one clicking and manually.
Step #3 – Slicing image
Double click image file and unlock, then select slicing tool from tool bar click slicing tool button to slice the image.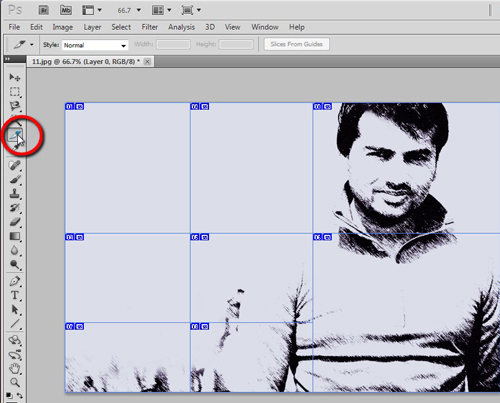 Step #4 – Saving Your Photo into 7 Small Slices.
Now click on File – Save for Web & Device A new window will appear now use your Shift button and click on all 7 files until all of them are selected then click Save. Now you have completed the creation and saving process. Check that in the saved file folder you have 7 photos.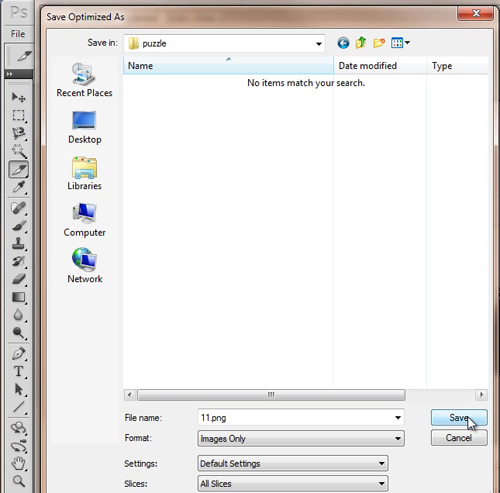 Step #5 – Adding Photos to Facebook Album.
To add the 7 photos onto Facebook, you will need to create a new Album. Log in to Facebook, go to your profile page and click on the 'Create Photo Album' now locate your files and open import them to Facebook by highlighting all files and click on Open. Now wait for Face book to complete the import process and once completed click on Post Photos.