Apart from the several online videos that YouTube has to offer, it also allows its users to rent a HD movie. In this way you don't have to buy a movie and can enjoy it by paying a nominal rental fee online. Once you have started watching a rental movie, you must complete it within 48 hours as per YouTube rental rules. Follow this tutorial to learn how to rent youtube movies.
Step # 1 – Log on to YouTube Movies Section
In this tutorial, we will guide you on how to rent YouTube movies. First of all, log on to www.youtube.com/movies and search for your desired movie. Once you have selected the movie that you want to watch, click on its image to continue with the rental process.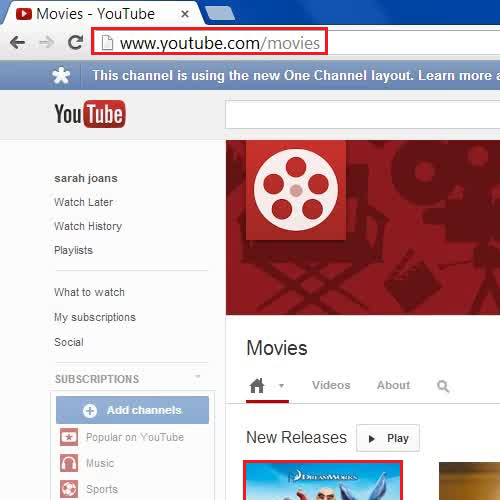 Step # 2 – Click on the Price Button
Once you have been redirected to the Movie page, click on the Price button available in green color on the top. You'd need to bear this cost in order to rent a movie online. This button will redirect you to a new window which will allow you to choose the payment procedure.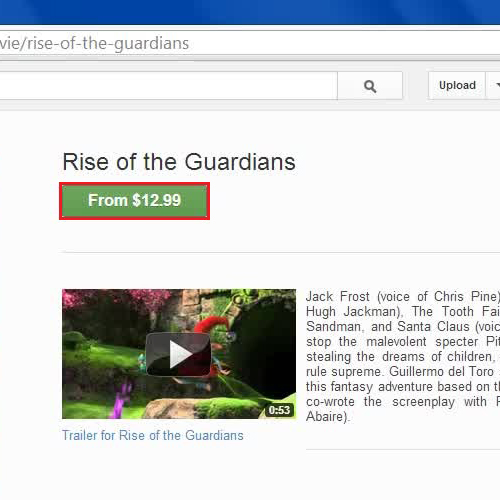 Step # 3 – Use your Credentials to Rent a Movie
In the next step, continue with the Payment process. Insert your complete details and click on the "Accept and Continue" button to rent a movie online from YouTube.