EBay does investigation and goes on to resolve cases of inappropriate buying or selling. If you find something that violates eBay policies, please contact e-bay for customer support.
Step #1 review ebay rules and policies
If you see a suspicious listing or if a member's behavior appears to violate EBay policies, review the eBay rules and policies to ensure the offense is something that can be investigated. To review the policies, scroll down on eBay home page and click on 'user agreement and privacy policy' below the footer menu tabs.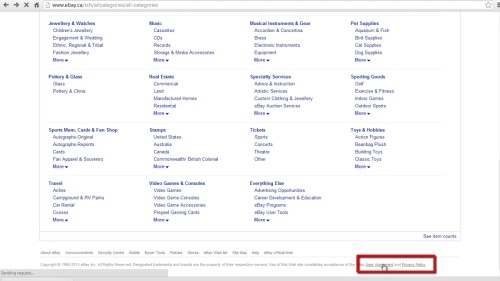 Step #2 Report an item
If you discover a listing you think it violates a policy, go to that listing, and click the Report item link on the right side below the product description.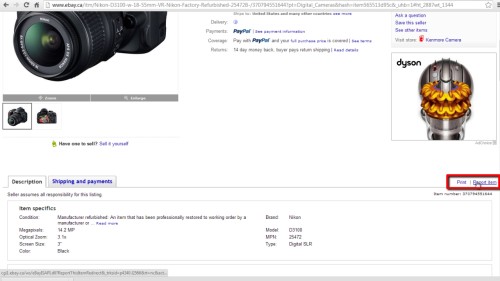 Step#3 choose report category
On the new window choose report category, reason for the report and detailed reason. Click continue.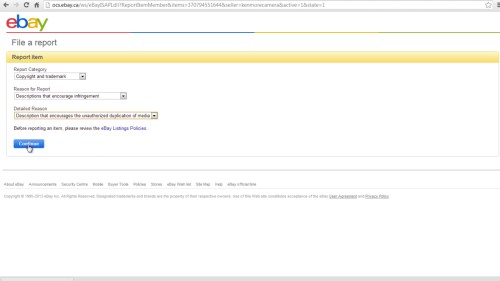 Step#4 Enter required captcha code and send
Enter the required CAPTCHA code and click 'send the report.' Please, only report something once. Multiple e-mails about the same case will slow down the investigation. Once ebay has reviewed your report, they may send the seller a warning, remove the listing, or limit the seller's buying and selling privileges.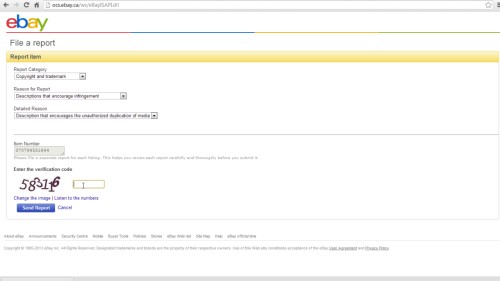 Thanks for watching this video tutorial, Leave comments and ask your questions by our e-mail feedback@howtech.tv.That was Howtech dot TV tutorial. Thank you for watching