It is easy to search people on Tumblr as the blogging platform neatly ties in with other social platforms from Google and Facebook.  
Step # 1 – Locating the Friend Search Area
Start by visiting Tumblr and making sure you are logged into your account. On the right you will see an option labeled "Following X Blogs", click this. On the next page click the center tab at the top of the page and you will see two search options, one for Google and one for Facebook.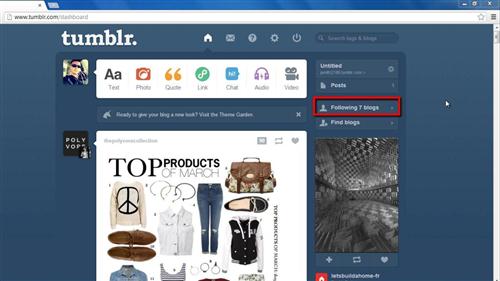 Step # 2 – Finding Contacts Using Tumblr
In this example we are going to search for contacts from our Gmail contacts who are using Tumblr. If you have not used this service before when you click on the "Gmail" option you will be directed to your Google account and have to give permission for Tumblr to access your contacts. Once you have done this any contacts using Tumblr will be displayed below.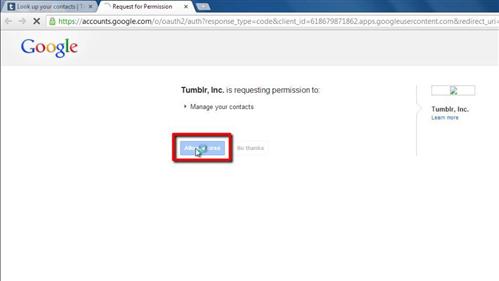 Step # 3 – Adding Friends
The final step is simply to start following these contacts if you want. Click the "Follow" button next to their name and you will start to follow them and that is how to search people on tumblr.