If you recently saw a video on YouTube but cannot find it again this tutorial will help as it will show you how to see youtube viewing history.
Step # 1 – Accessing Video Manager
First off load YouTube and make sure that you are logged into your account. If you are, you will see your username in the top right of the screen – if not, please log in. Click on your username and in the menu that appears click on "Video Manager".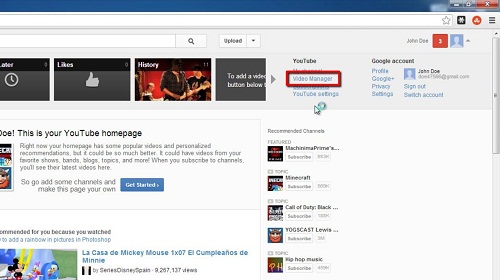 Step # 2 – Navigating to History
The "Video Manager" page will load and by default your "Uploads" page will be visible. In the menu on the left that starts with "Dashboard" click on the "History" option. This will load the "History" page and you will see a list of all the videos that you have watched recently and that is how to see youtube viewing history.