In this tutorial you are going to learn how to do an eBay refund which is a simple process if you do it through PayPal which is what this tutorial is going to focus on.
Step # 1 – Finding your Recent Transactions in PayPal
You are not actually going to need eBay for this part of the tutorial so you will need to navigate to your PayPal account located at "www.paypal.com". On the welcome screen you will see your name and your current balance. Below this you will also see recent activity and you need to find the transaction in this list that you want to refund.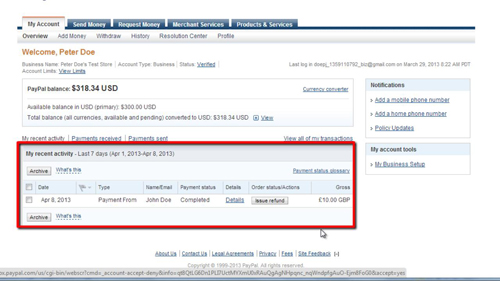 Step # 2 – Entering Details of the Refund
In the payment line that you want to refund click on the "Issue refund" button. The "Issue refund" page will load and you can change the amount you want to refund by, you'll probably want to leave this as is. You should also enter a note to the buyer to let them know why you are refunding the item. Click "Continue" when you have done this.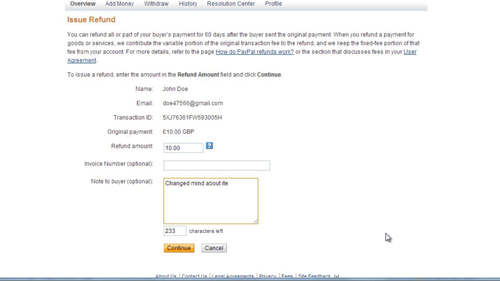 Step # 3 – Completing the Refund
On the next page you will be able to review the refund and if everything is correct you should click the "Issue refund" button at the bottom. After a moment of loading a new page will reload and you will be told that the refund is complete. Click on the "Go to my account" link at the bottom to return to the main page and you can see that your PayPal balance has been reduced and details of the refund have appeared and that is how to send an eBay refund.