In this tutorial, we will guide you on how to update joomla 2.5 to 3.0. It is always good to stay updated and download & install the latest updates. Follow this tutorial to learn how to upgrade joomla from 2.5 to 3.0.
Step 1 – Open wamp directory
First of all, open up the wamp directory and over there, go to the www folder.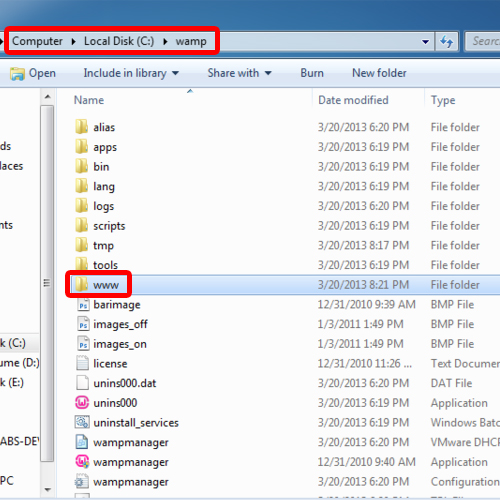 Step 2 – Copy paste joomla 3.0.2 directory
Now copy the joomla 3.0.2 directory which we have already downloaded from joomla.org in the www folder. You can go ahead and download the directory from the website and paste the folder here.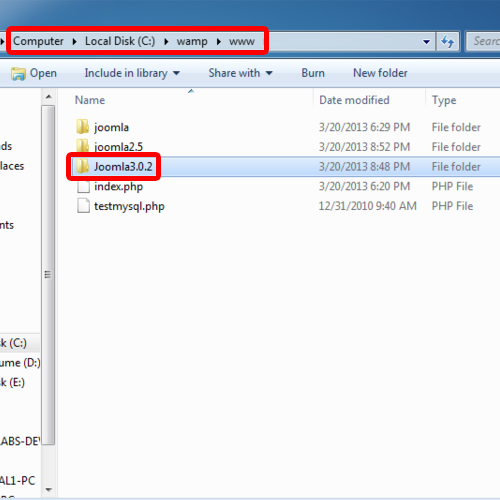 Step 3 – Open Joomla 2.5
Now let's open up the web browser and in the address bar on the top, type
localhost/joomla2.5/index.php and hit the enter key.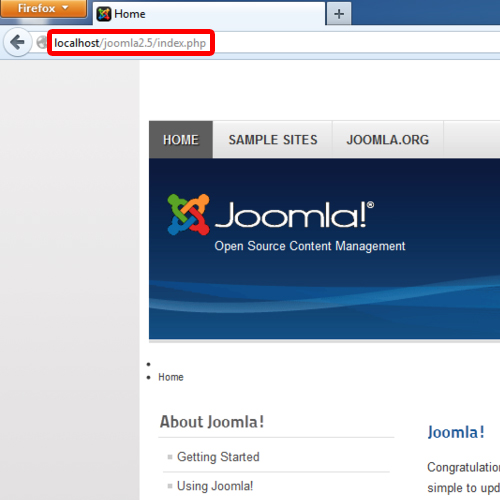 Step 4 – Enter login info
With that done, the following page will open up in the browser. Over here, you will need to move down and enter the login credentials.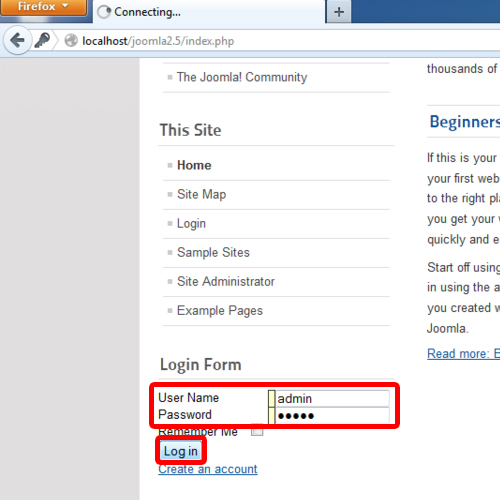 Step 5 – Site Administrator
When the new page loads up, scroll down and click on the Site Administrator which is located towards the left side of the page.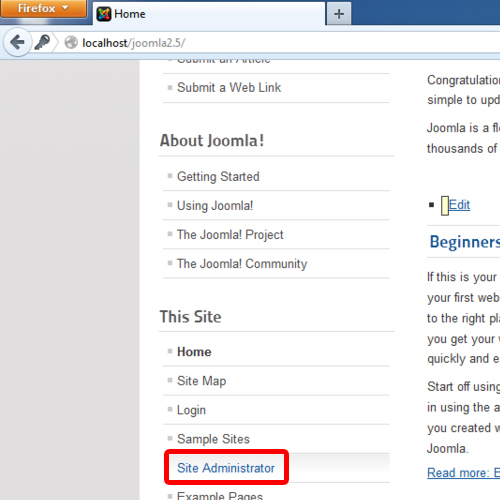 Step 6 – Go to Install Extensions
With that done, click on the site administrator option and login with your username and password.
Now we are in the Control panel and over here, click on the Install Extentions option.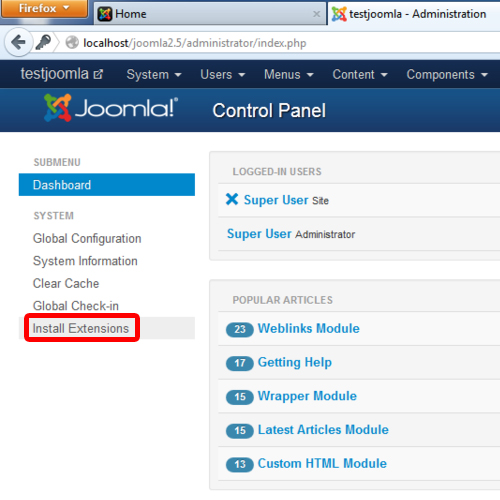 Step 7 – Upload Joomla 3.0.2
Next in the Upload Package File page, click on the browse button and open the joomla 3.0.2 directory there. In that directory, select the joomla.xml file and click on the Open button. This will update the joomla 2.5.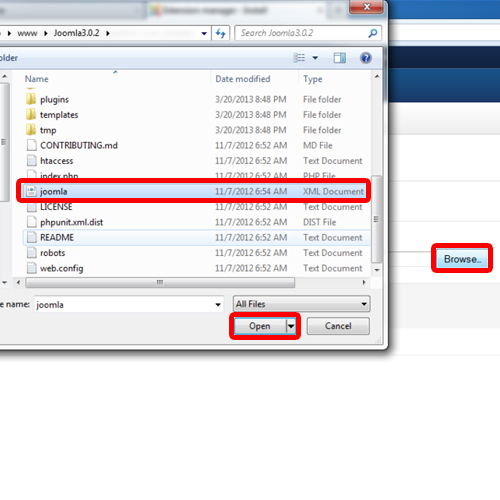 Step 8 – Upload and Install
Here in the control panel page, simply click on the upload and install button.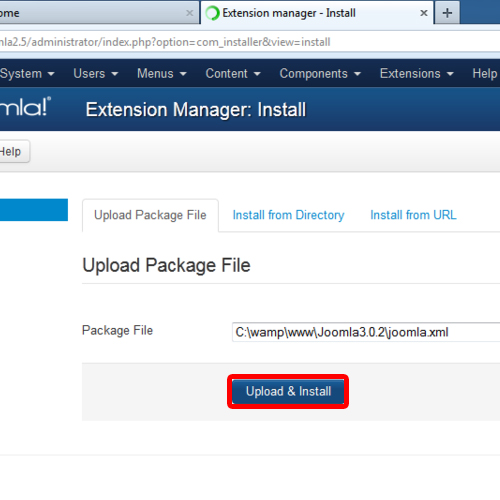 Step 9 – Directory path
In the next step, type the full path where the directory is located and click on Install.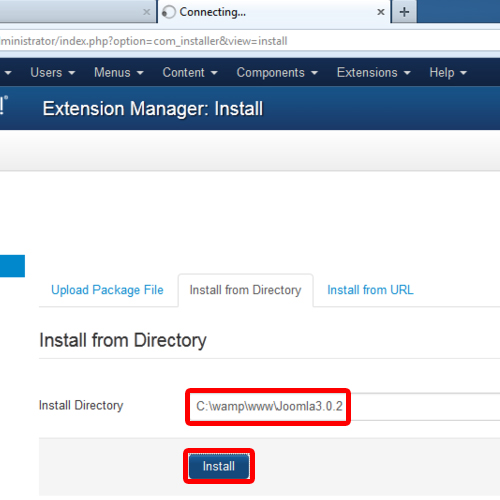 Step 10 – Successful Joomla Installation
With that done, you will see a Message that the new version of joomla has successfully been installed.
And in this manner, you can update joomla 2.5.