Google Adsense is an advertising set-up of Google, which pays the site owners when its ads are viewed or accessed through any website. Bloggers use it and generate revenue as a result.
In this tutorial, we will teach you how to integrate adsense with wordpress.
Step 1 – Add a new plugin
First of all, go to the plug-ins tab and click on the "Add new" option.
In the search field, type "Google Adsense Plugin" and then click on the search plugins button.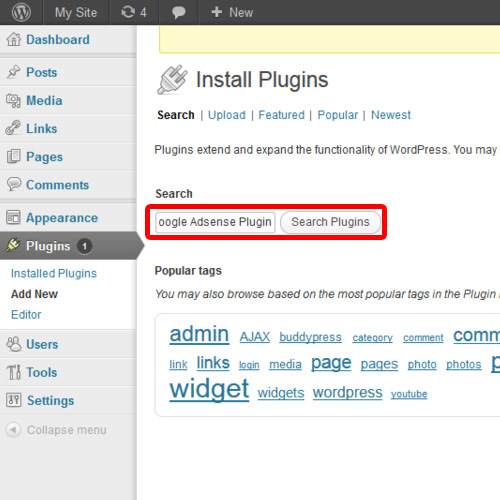 Step 2 – Choose an appropriate Plugin to install
As a result, a new page will appear containing various plugins that meet your search criteria.
Choose the very first one from the search results and click on the install now option. This would install the adsense plugin in wordpress.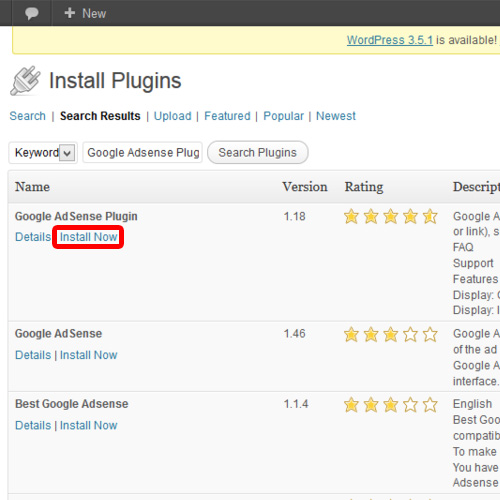 Step 3 – Go to Plugin Settings
After the installation has been completed, activate the plugin. The page will refresh and you will be notified once the plugin has been activated.
Now click on the settings option for Google Adsense plugin in wordpress.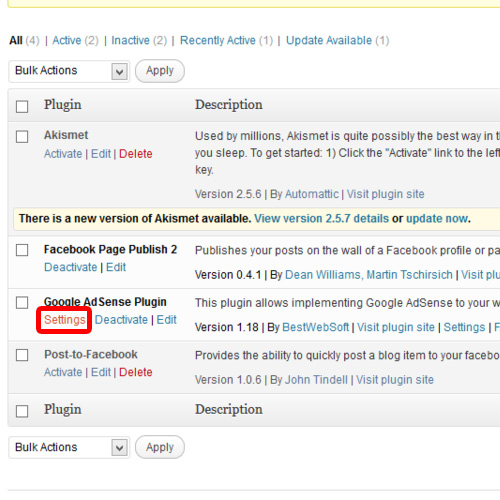 Step 4 – Configure the Plugin
As a result, the adsense settings will open up. Over there, you can configure the plugin as per your requirements.
First of all, type in the publisher ID which is a unique identifier of your account in Google Adsense.
You can also configure the Ad type & format from the several options available here. The visual effects of the ad can be configured from the visualization portion.
Once you are done, click on the save changes button at the bottom of the page and your plugin would be set-up for displaying the ads. In this manner, you can easily set-up adsense with wordpress.