In this tutorial you are going to learn how to do an Etsy search.
Step # 1 – Running a Basic Search
Start by visiting the Etsy website at "www.etsy.com". At the top of the sites homepage you will see a box that states "Search for items and shops". To run a basic search just type your search terms into this box and then click the "Search" button. Below the search box the results will load.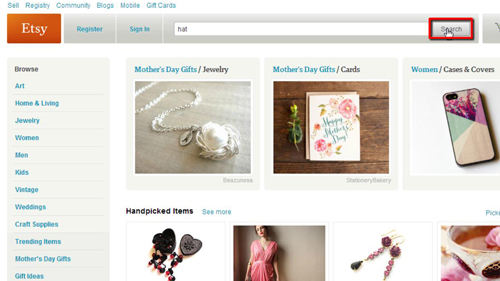 Step # 2 – Narrowing the Search
This search term is quite broad and we are presented with many items, a lot of which are not relevant to us. On the left of the page you will see several options that will allow you to narrow your search. Here we are going to select only "Vintage" items and then click the "Clothing" option. We still have a great deal of search results so let's try narrowing by price, here we are only going to look for items that are priced between $10 and $50.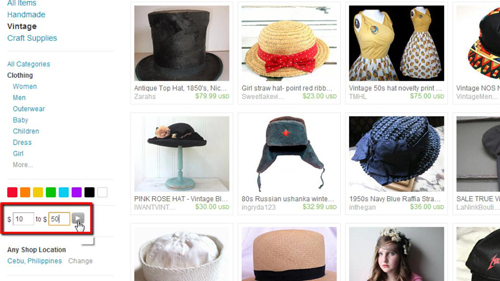 Step # 3 – Browsing Through the Search Results
Once again the items on the right will be sorted further. You can easily look through these until you find the item that you want. Use the page numbers at the bottom of the listed items to browse more items and that is how to do an Etsy search.