Etsy search engine sets products keywords and prices based on Etsy sellers and buyers use and historical search data. This helps the user save time thus quickly locating an item they were looking for.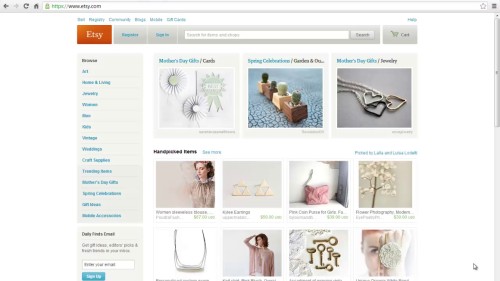 Step 1 using the main search bar
To get started, use the main search bar to look for items or shops. As you type your search, you'll see a hint for search terms, categories, and subcategories. If you choose the top suggestion, that will search All Items.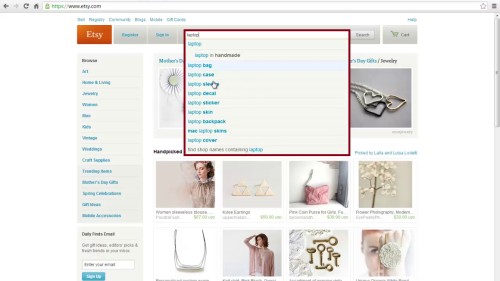 Step 2 searching for the exact shop
If you are searching for the exact shop name without spaces, your will be taken directly to the shop. Alternatively, you can type the web address, http://www.etsy.com/shop/shopname
Replace shopname with the real shop name. When you enter part of the shop name, you will see a link to search shop names that include what you searched for at the bottom of your search results.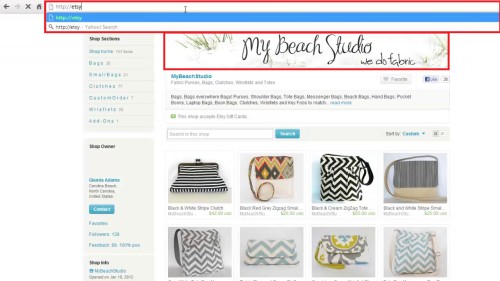 Step 3 searching for people's names and shops
You can also search for people's names and shops by scrolling down to 'more ways to shop' located on the left hand side of the homepage. If you know members name choose 'people search.' This only works if the name of the member you entered is similar to the one on the profile.
You can also get better results if sort your search by relevance. Use the relevance button on your top left on Etsy.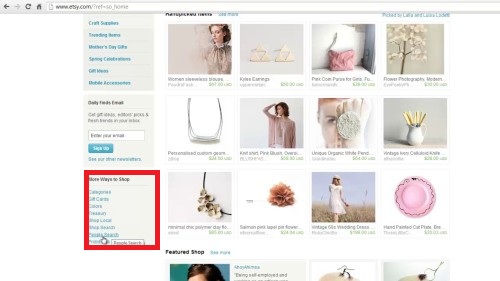 Step 4 Narrow down the results
To get better results when using search box use multiple descriptive terms to narrow down your results for instance type portrait photos, will narrow down to only portraits.
To exclude some terms on your search results, use minus (-) infront of the word. For example laptops –imac will exclude imac laptops.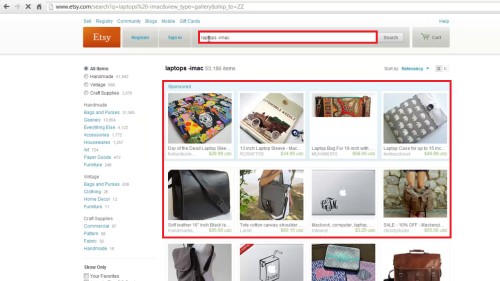 Step 5 Use quotation marks
Use quotation marks to enclose a word or a phrase while looking for items that have that exact word. For example, "wallets" Will bring search results with exact phrase.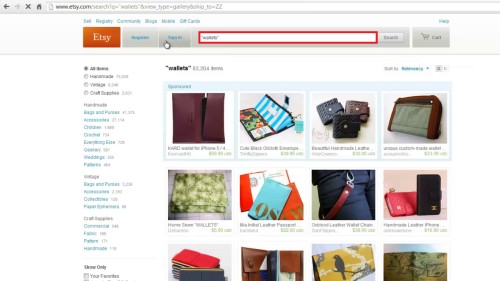 By default, search results are ordered by how "relevant" the items are to what you search for. Thanks for watching this video tutorial, Leave comments and ask your questions by our e-mail feedback@howtech.tv.That was Howtech dot TV tutorial. Thank you for watching!