Craigslist does not actually have a built in purchasing system built in. This tutorial will show you how to use paypal on Craigslist safely, which can be a convenient way to pay.
Step # 1 – Check that you are the Sole Buyer
The first thing to do is make absolutely sure that you are the sole buyer of the item. Sending the money only to find out later that the buyer sold it elsewhere can lead to serious complications. Here you can see that we have asked the buyer to confirm that we are the sole buyer and they have responded saying yes.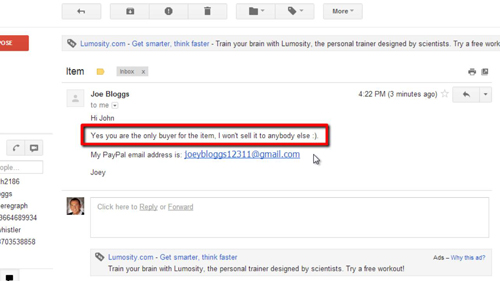 Step # 2 – Starting the PayPal Payment
You can also see that they have sent you their PayPal email address, copy this to your clipboard. In order to pay them, open a new tab and visit "www.paypal.com" and make sure you are logged into your account. Click on the "Send Money" tab at the top of the window.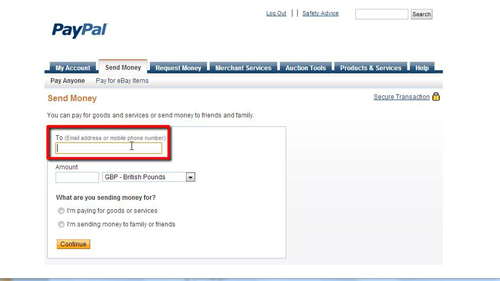 Step # 3 – Completing the Transaction
Paste the sellers email into the "To" box enter an amount and make sure that the correct currency is selected. Select the buying something option and click "Continue". On the next page you will need to review and confirm the transaction, click "Send Money" when you are ready to complete the payment. You will be redirected to a page confirming that the money has been sent. It would be worth following up with the seller now to make sure that they have received the payment and that is how to use PayPal on Craigslist.