In this tutorial, you'll learn how to go about obtaining premium Rapidshare links, using the rapidshare link generator on leechking.
Step # 1 – Navigating to the link generator
First, go to "www.leechking.com" this website will allow you to directly download the desired file from Rapidshare.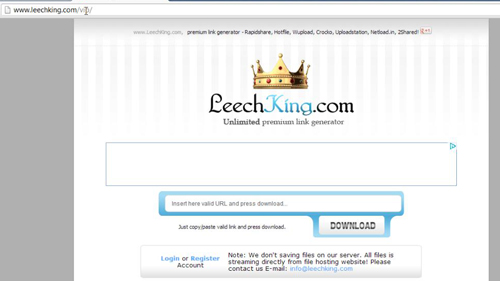 Step # 2 – Downloading the file
Simply take the link of the Rapidshare download page for the file you want to download and copy it, and then paste it into the URL box within the Leech King website. Now click the "Download" button, and you'll be re-directed. Your download should automatically begin and download to the default downloads folder, as well as at the bottom of the google chrome browser.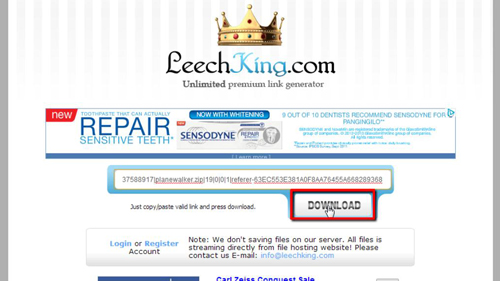 Step # 3 – Further Download Links
Unfortunately, you can only use this service once every five minutes. Simply go back to the Leech King website, and you'll see a red message stating "Please wait 5 minutes for next download or visit our sponsor site!" With an option to "refresh page" underneath, click that to check and see if the 5 minutes have passed yet and then repeat the process.
You now know how to use the rapidshare link generator on Leech King.