In this tutorial you are going to learn how to use Street View on Google Maps.
Step # 1 – Finding a Location to View
Street View is a part of Google Maps so you are first going to need to navigate to that site. Visit "www.google.com/maps". At the top of the page enter the location that you want to see the street view for, here we are searching for "Kings Cross station", select the location from the list to view a map of the area.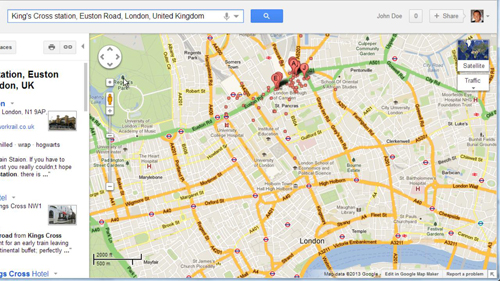 Step # 2 – Accessing Street View
To view this part of the map from the street, just click and drag the yellow man above the zoom bar in the map window. As you drag him over the map the roads that have street view available will appear in blue. Simply drop him onto the road that you want to view.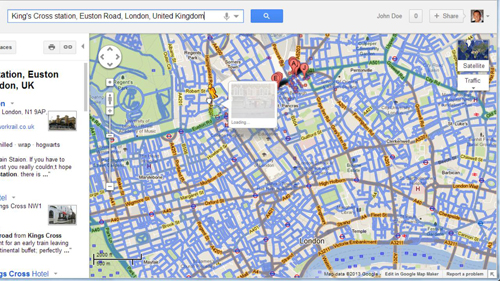 Step # 3 – Navigating Through the Map
You will then have a view of the street. To change your view point simply click and drag on the view and you will have a 360 degree perspective of what is going on. You can also navigate through the map by clicking on the direction that you want to go. As you can see here we are moving along the street by simply clicking – at each point you will have a 360 degree view. That is a basic introduction for how to use Street View on Google Maps.