Dreamweaver is a web development application developed by Adobe systems. It provides a visual What See Is What You Get editor commonly known as design view and code editor with standard features such as Syntax highlighting, code completion and code collapsing.
A page in Dreamweaver can be created with a simple click. Click on 'create a new HTML.' Save your page.
Adding an image to your page in Dreamweaver is very simple. Go to your image assets folder and drag the image that you want to add to your page. Enter the alternative text for your image and the image will load automatically.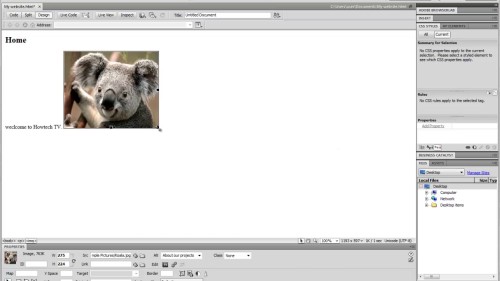 This program also allows you to preview your site the way it would look if it was online.
The design view facilitates layout design and code generation. With Dreamweaver, the user has the ability to find and replace lines of text or code by search terms or regular expressions across the entire website without including server site or scripting.
The behaviors panel also enables use of basic JavaScript without any coding knowledge.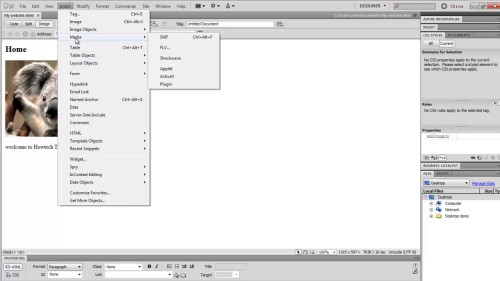 Dream weaver also uses third party extensions. It's supported by a large community of extension developers who make extensions available both for commercial and free.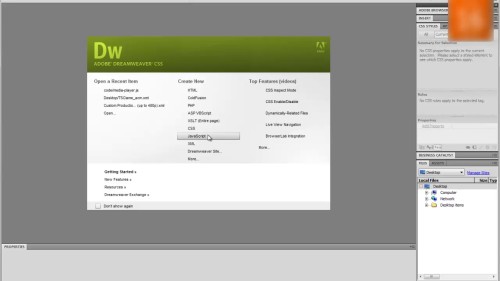 Dream weaver edits files locally then uploads them to the remote web server FTP, SFTP, or webDAV like other HTML editors.
Thanks for watching this video tutorial, Leave comments and ask your questions by our e-mail feedback@howtech.tv.That was Howtech dot TV tutorial. Thank you for watching!