Step 1. Open up a new browser window.
Go to: www.bbshare.com
and select Google Toolbar for Safari.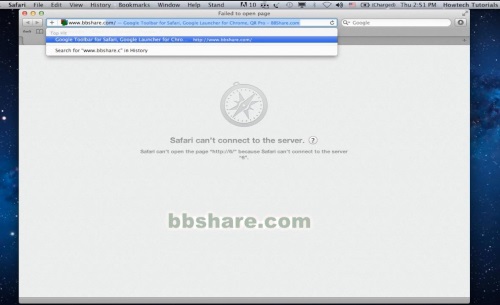 Step 2. Click the big Download button
The extension loads up. Launch it to install it in Safari.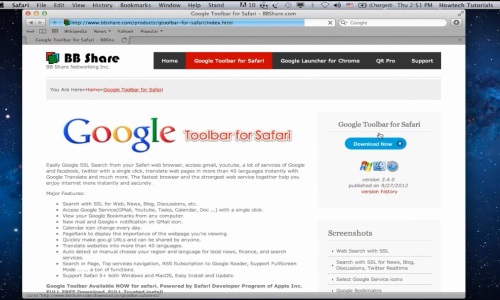 Step 3. Restart your browser.

Result: You have successfully added a Google search bar to your Safari.