In this tutorial you are going to learn about Google Keep – the note taking service from Google.
Step # 1 – Accessing Google Keep
The first step to using Google Keep is accessing the service. Visit the website "drive.google.com/keep" and, assuming you are logged into your account, you will be presented with the Google Keep interface. It is very simply and this means it functions on most types of device.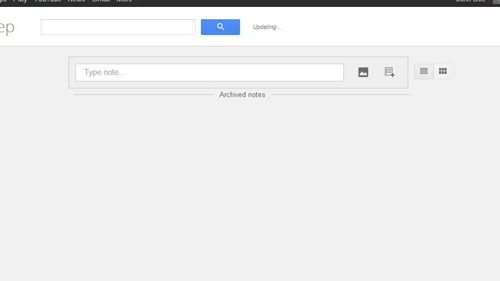 Step # 2 – Creating Notes
Essentially you are able to enter notes into the service and it will save them for you to look at later. Let's type a quick sample note here and when you have finished simply click "Done" – the note will appear below the entry area. To enter an additional note simply click in the "Type note" area and enter something new just as before. You are able to use the three icons at the bottom to assign the note a color, insert an image or create a new list.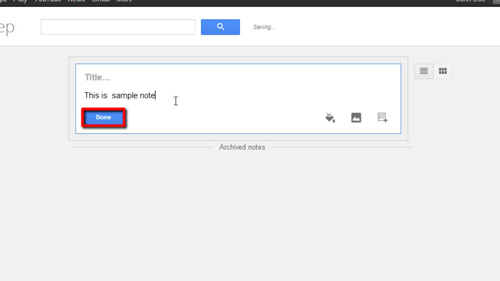 Step # 3 – Controlling Current Notes
You can also change already existing notes by simply clicking on them – the window will expand and you can adjust the text as you want. You can also archive or delete the note by using the two icons to the right.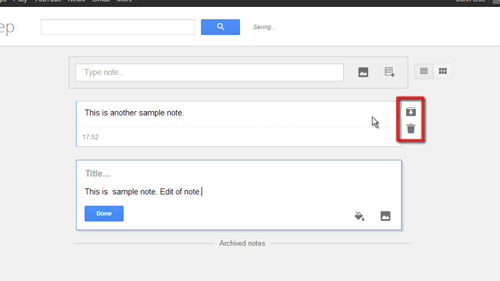 Step # 4 – Changing the View
Additionally you are able to change how you view notes by using the two icons at the top. The default option is the "list view" but you can easily change this to a grid layout by clicking the appropriate icon. This has been a very quick introduction about how to get started with Google Keep.