Introduction
:
In this video you are going to be given an introduction to what is Go Daddy. 
Step # 1 – Buying a Domain Name with GoDaddy
At the most basic level GoDaddy is a company that allows you to purchase a domain and host a website. As you can see here we are on the homepage of the site and you are able to search for a domain name, which, if available, you will be able to buy. Here we are going to run a quick search for a ".com" domain. If it is available you will be able to choose to buy it on the next page.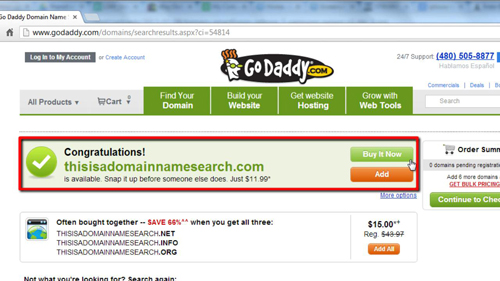 Step # 2 – Hosting Packages
If you want to start a website you will also need hosting and this is another feature of the GoDaddy site. Click the "Get website hosting" link at the top of the page. You will be taken to a page where you can see the different hosting deals, these are charged on a monthly basis. These packages allow you to build a website on GoDaddy's servers and it can be used in conjunction with a domain name purchased from the site or elsewhere.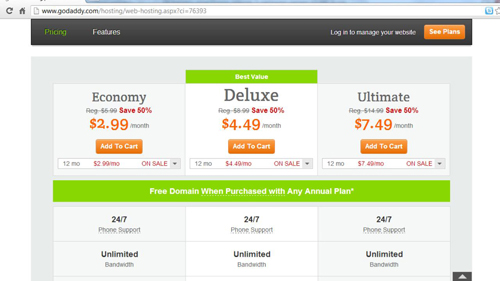 Step # 3 – Building a Website with the Site
Once you have your domain and hosting set up, you can begin designing your site. If you are just beginning, GoDaddy make it very easy to build a site as they have a built in site builder. You can read more about this and how much it costs by click on the "Build your website" link at the top of the page. So what is Go Daddy? It's a website that allows you to create your own website from the ground up using their domain name purchasing, hosting and website builder.