In this tutorial you will learn how to find synonyms for words via iPhone. We will be using the free Dictionary.com App from the app store. This app features many synonyms for some of your favorite words.
Step #1 – Open the app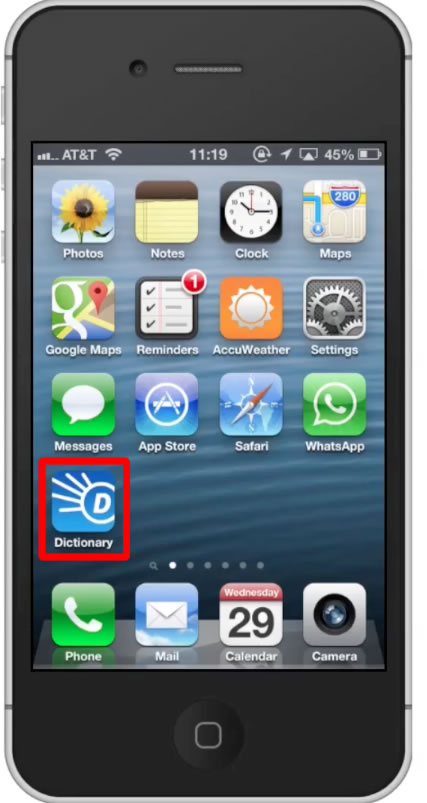 Step #2 – Search Dictionary
Look up a word or a phrase by typing in the text field located at the top of the screen. Lets loose up synonyms to the word, "different". Assisted search results will show up and help you find what you're looking for.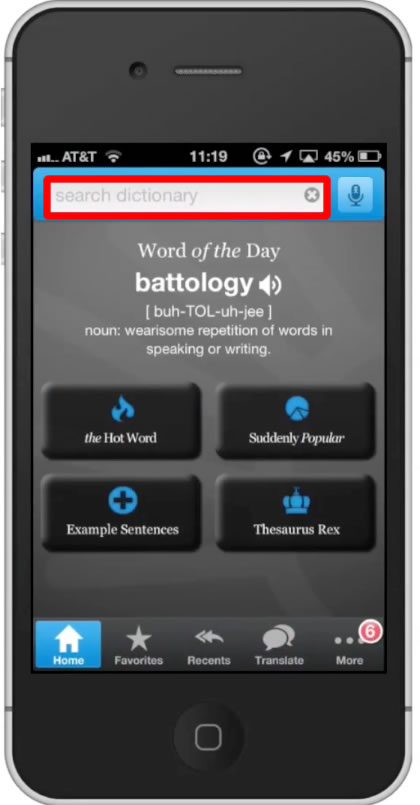 Step #3 – Scroll Down
You will then see the definition of the word. Scroll down to the Synonyms/Antonyms section of the page. Tap "Synonyms/Antonyms".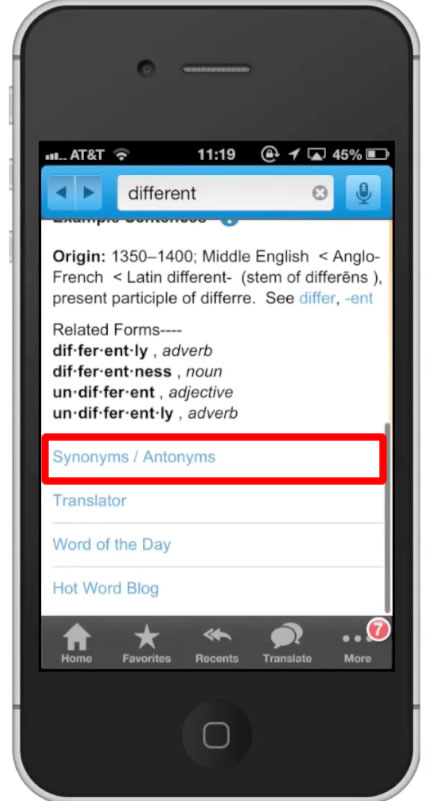 Step #4 – See Results
You will now see all the synonyms for the word we looked up.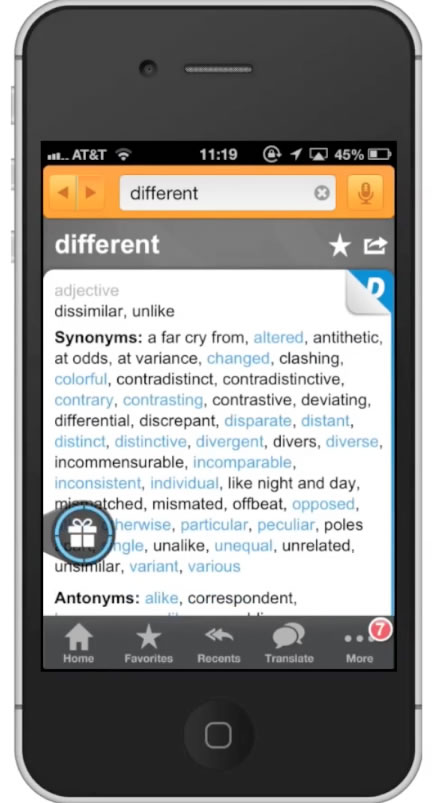 Leave your comments below or contact us by email. This was a Howtech.tv tutorial. Thanks for watching!