In this tutorial you will learn about the best music streaming app for iPhone. We are going to be downloading and using the free app, "Pandora". Pandora is a free personalized Internet radio. Simply enter a favorite artist, track, comedian or genre and Pandora will create a personalized station that plays that music and more in the same style.
Step #1 – Tap App Store Icon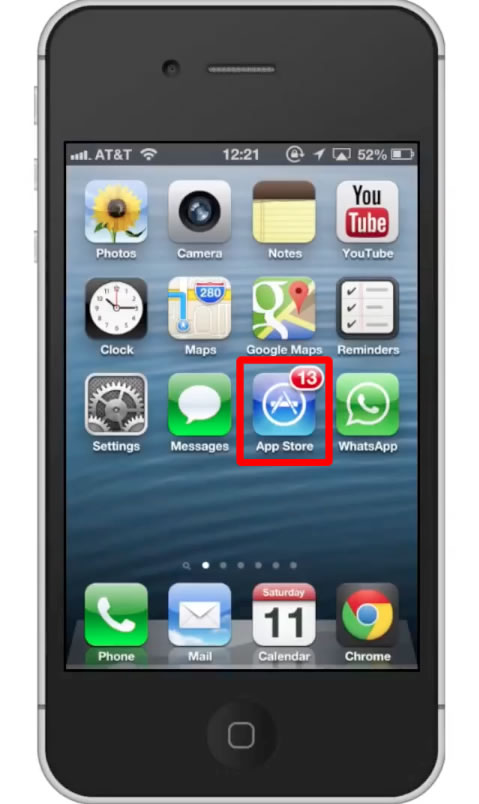 Step #2 – Tap the "Search" Tab
By default, you will be sent to the featured tab. Tap the search tab to start searching.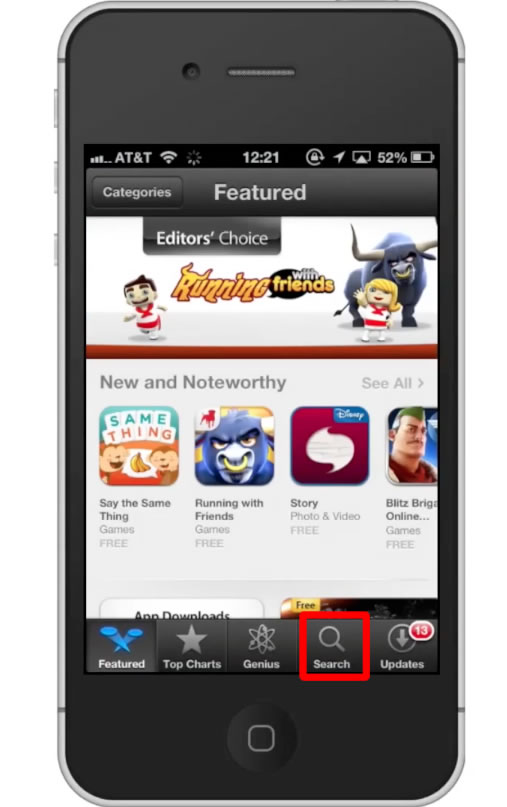 Step #3 – Type "pandora"
Assisted search results will help you find what you're looking for. Hit search!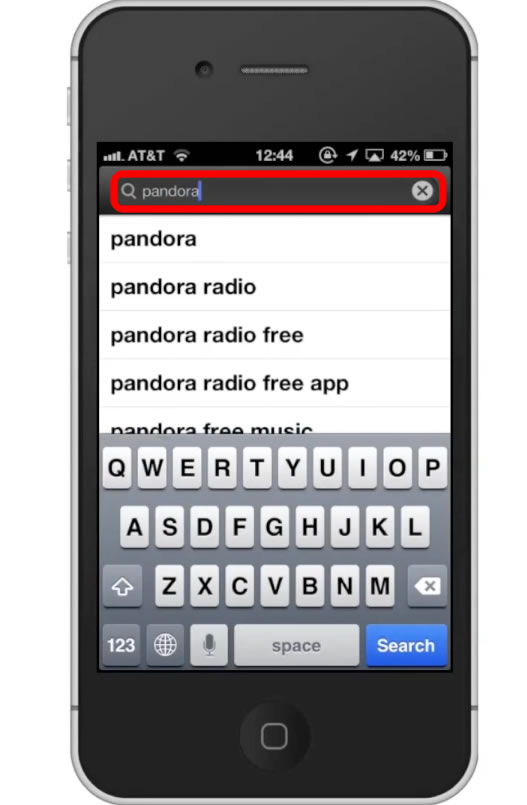 Step #4 – Tap Install
The Pandora App will be the first option shown. Hit install and the app will automatically begin downloading.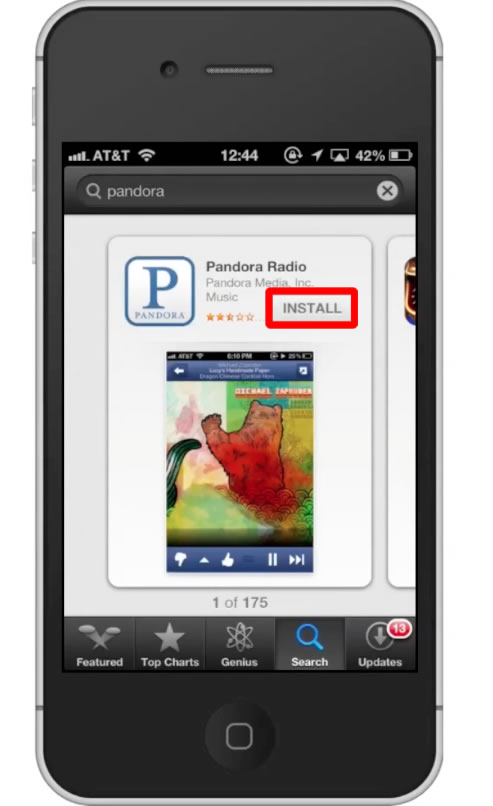 Step #5 – Open Pandora
In order to use Pandora, you must have an account. It is free to register for an account and will give you access to hours of music.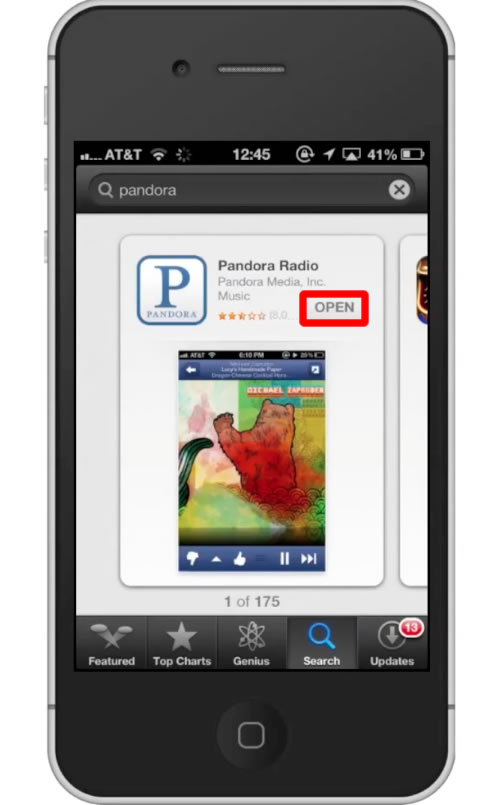 Step #6 – Register for Account
Tap the "Register for free" button. You will then enter all of the nessecary information such as your email, password for your account, zip code, birth year, and gender.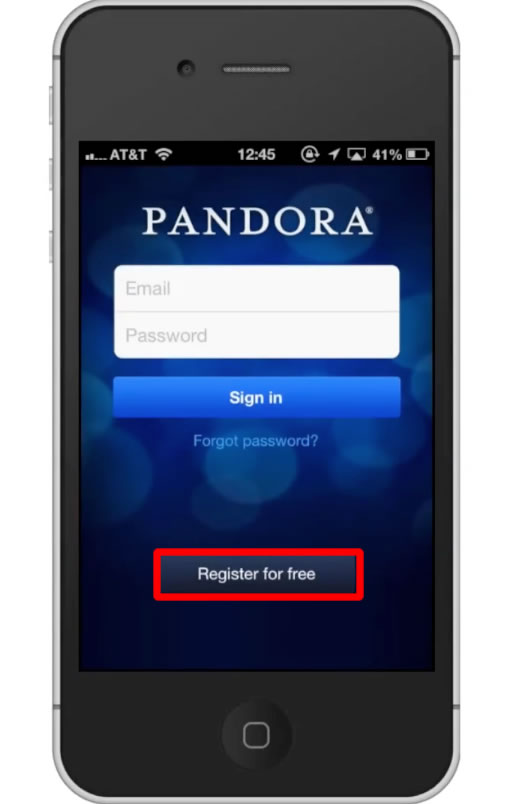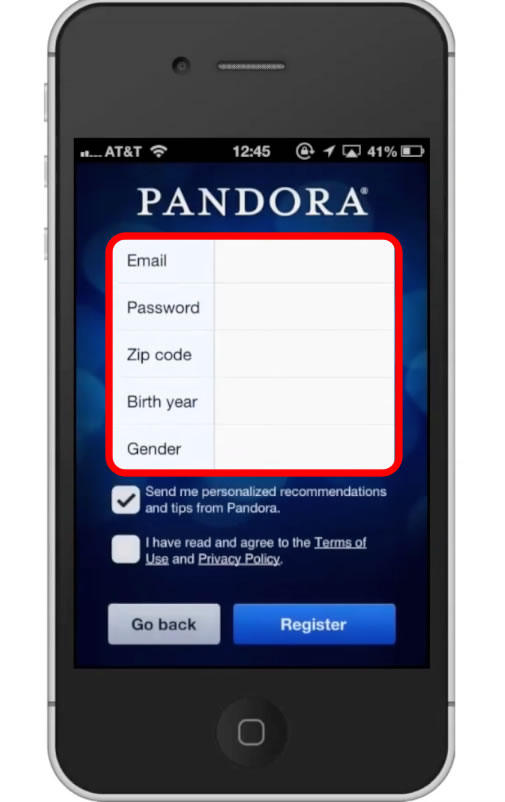 Step #7 – Tap "Register"
Once you do this, your account will be created.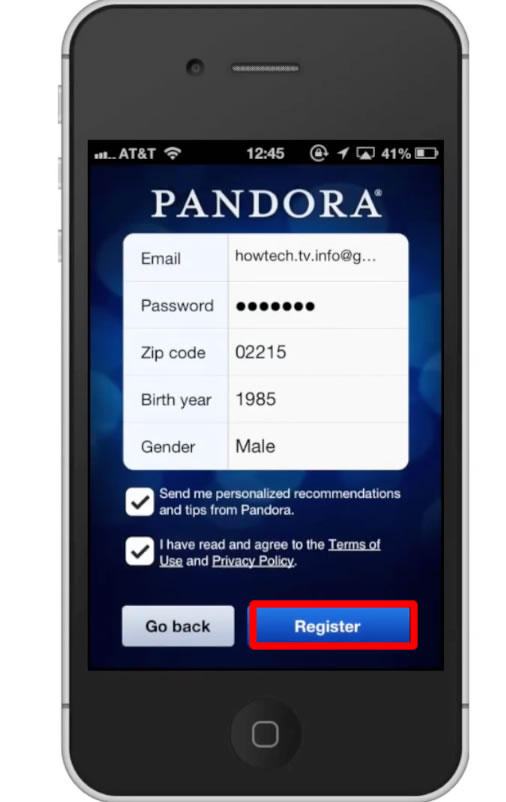 Step #8 – Create a New Station
Tap the search field and type what you want to listen to. Remember, this can be a genre, artist, or song. Pandora does all the work for you based on your initial entry. It will create a customized playlist. Your music is now streaming on your iPhone!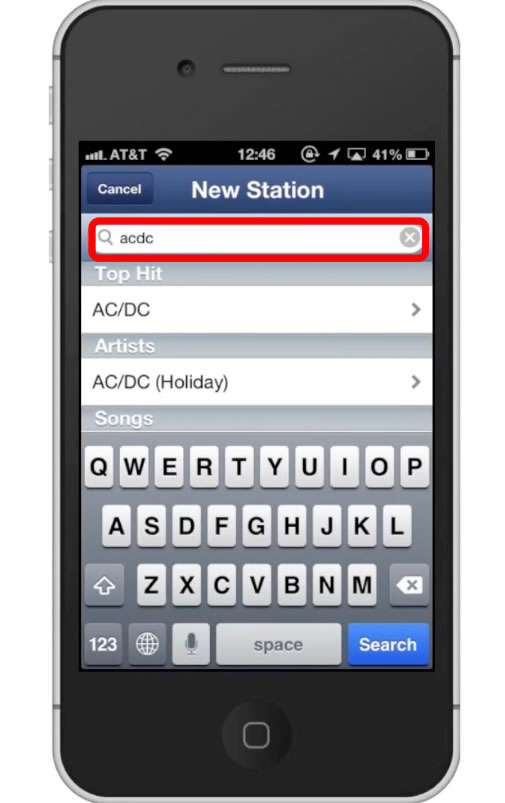 Leave your comments below or contact us by email. This was a Howtech.tv tutorial. Thanks for watching!