In this tutorial, we will you give you an overview on NeoPets.
What is Neopets? The neopets.com was launched in 1997 and was made available in several languages such as Spanish, German, Dutch, French, Chinese, Portuguese, etc. The website is owned by Nickelodeon. The users of the website are usually kids who are fond of Nickelodeon. Since day one, their aim has been to add exciting new games, puzzles and other activities daily that will keep you engaged and entertained.
Step 1 – Go to neopets.com
So what is neopets? In order to find that out, open any browser and go to neopets.com. Once the web page loads, you can either create a free account or login with your existing account.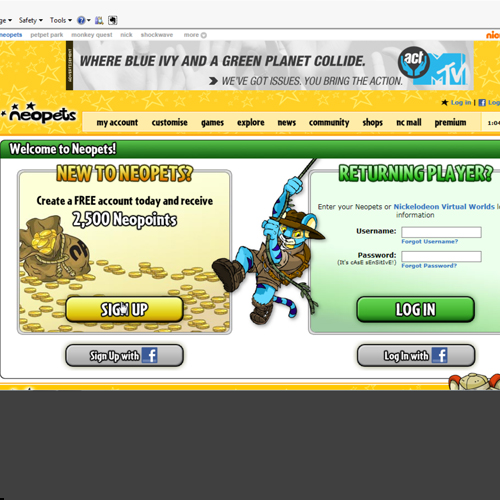 Step 2 – Sign up for a free account
If you want to sign up for a free account, you will be asked to create a username and set a password for it. Agree to the terms and conditions and go to the next step.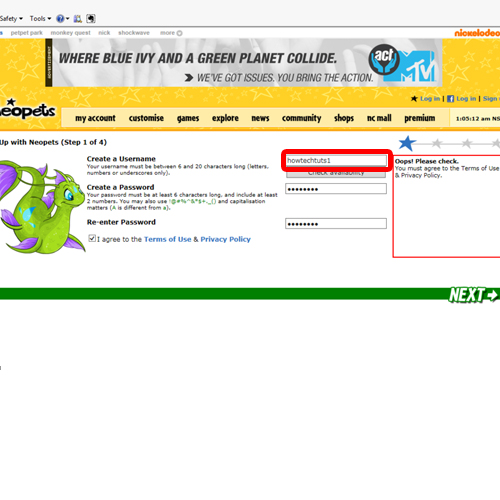 Step 3 – State the country you live in
Next, you will be asked to enter the country and state you live in. Furthermore, you will also have to pick a gender and enter a date of birth as well.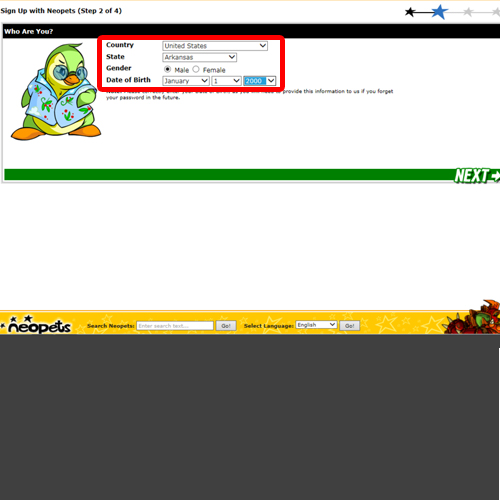 Step 4 – Enter email
After that, you will be asked to enter your email address for account sign up purposes.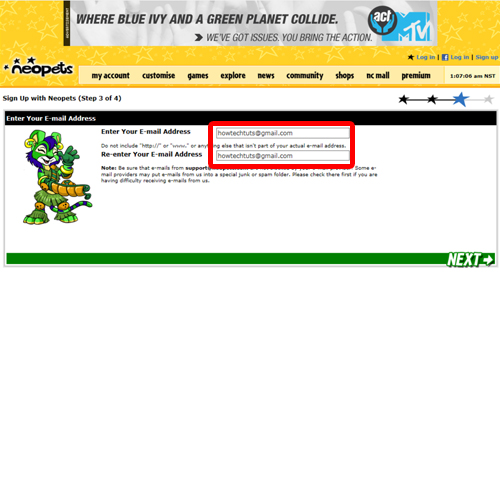 Step 5 – Create your own neopet
Lastly, you can create your own neopet. You can pick its color, decide its name, choose its gender, and choose the city it lives in. The stats of the neopet and its activities can also be configured here.
In this manner, you can use neopets.