In this video tutorial we will show you how to improve Windows 8 PC efficiency.
To improve Windows 8 PC efficiency and make it works faster, first of all, open Internet Explorer browser and enter "wise care 365". In opened results we choose website www.wisecleaner.com. Select "free download".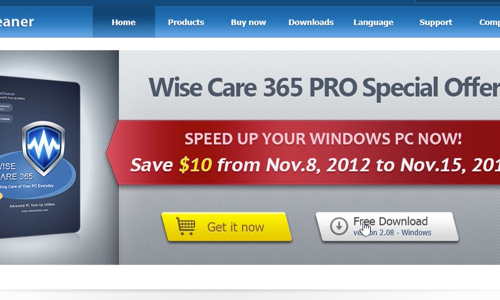 And choose "download now". Save the file on hard drive, wait until download is complete. Open the downloaded file and follow the installation instructions and process, accept the license agreement and choose setup settings. After it is done open the shortcut created on desktop, select the program skin you preferred and follow a little tutorial, now press "Chek up now" and wait until the process of finding the problematic items is done.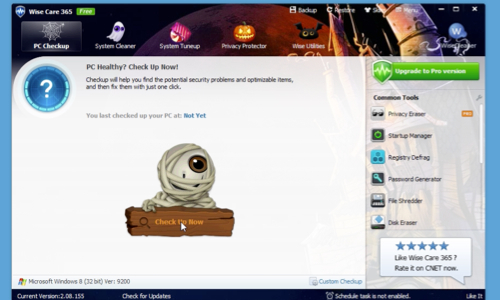 To fix and improve press "Fix now". In drop menu select "create a system restore point" and wait until it is complete. Now the improvement process has begun. Now your Windows 8 PC well much improved and runs faster.